The New Brunswick government is taking part in a road safety study in Oromocto, in conjunction with the Oromocto First Nation.
The study will be conducted by Dillon Consultants Engineering and will include a review of the safety of the following intersections: Route 102 (Waasis Road) and Hiawatha Avenue; Route 102 and Ganong Street; and, Route 102 and MacDonald Avenue.
"We are pleased with the opportunity to collaborate with our partners to evaluate how to enhance safety for all road users at these intersections," said New Brunswick's Transportation and Infrastructure Minister Jill Green. "Working together on this project broadens everyone's understanding of all the essential considerations and will allow us to find the best results."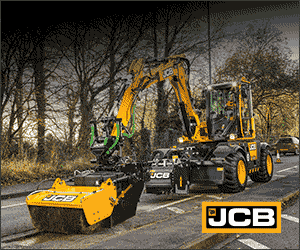 The study will compile information and data on physical and operational conditions, traffic and pedestrian flow, and intersection configuration within the area. The goal will be to identify and address road infrastructure safety concerns.
"This safety study is very important to the Oromocto First Nation's members, the residents of New Brunswick and the soldiers who travel through this area on a daily basis," said Oromocto First Nation Chief Shelley Sabattis. "I would like to personally thank Mayor Powell, Minister Green, Colonel Parsons and Indigenous Services Canada for their partnership and making this safety study possible."
In addition to the provincial government, Oromocto First Nation and the Town of Oromocto, others who have partnered in this study include the Department of National Defence – Base Gagetown and Indigenous Services Canada.
"Safer roads benefit everyone," said federal Indigenous Services Minister Marc Miller. "The Oromocto First Nation Intersection Safety Committee is a great example of leadership and partnership between multiple governments working together collaboratively to better address a priority safety concern affecting community members and nearby residents."
Featured image: Front row, from left: Oromocto First Nation Chief Shelley Sabattis; Transportation and Infrastructure Minister Jill Green; Oromocto Mayor Bob Powell; and Service New Brunswick Minister Mary Wilson, who is also minister responsible for military affairs. Back row, from left: Oromocto First Nation Councillors Jason Buchanan, Andrew Levi, Stefan Saulis and Chris Atwin; and Lt.-Col. Ben Aho, representing Base Gagetown.