As part of its Budget 2019 capital plan, 15 new schools, including brand new high schools in Calgary, Edmonton, Leduc, Blackfalds, and Langdon, are being built in Alberta. Six schools are slated for replacement and four will receive modernization or additions. Together, the 25 projects will receive $397 million.
"These 25 projects confirm our government's commitment to continue to build schools across the province," said Prasad Panda, Minister of Infrastructure. "Alberta Infrastructure will continue to deliver key infrastructure projects to build prosperity for Albertans."
Budget 2019 also includes $1.4 billion over four years to continue work on previously announced school projects across Alberta, which includes $123 million for about 250 new modular classrooms to address the most urgent needs for additional space across the province. There are more than 60 projects underway in the province. Twenty-seven are expected to be open for the 2020-21 school year, and the remaining projects are in various stages of planning and construction.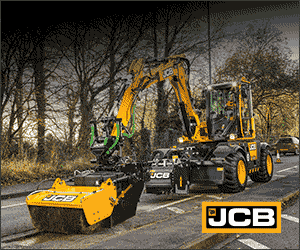 The 25 capital projects are:
Community
School Authority
Project Type/Name
*Beaumont
Conseil scolaire Centre Nord (Greater North Central Francophone Education Region)
New school (K-12)
*Blackfalds
Wolf Creek Public Schools
New high school (9-12)
Buffalo Head Prairie
Fort Vermilion School Division
Blue Hills Community School addition & modernization
Calgary – Auburn Bay
Calgary Board of Education
New elementary school (K-4)
Calgary – Auburn Bay
Calgary Board of Education
New middle school (5-9)
Calgary – north
Calgary Board of Education
New high school (10-12)
Carstairs
Chinook's Edge School Division
Carstairs Elementary School addition
Cochrane
Calgary Catholic School District
New elementary/junior high school (K-9)
Condor & Leslieville
Wild Rose School Division
David Thompson solution modernization/replacement
*Edmonton – south east
Edmonton Public Schools
New high school (10-12)
Edmonton – Windermere-Keswick
Edmonton Public Schools
New elementary/junior high (K-9)
*Edmonton – Heritage Valley Town Centre
Edmonton Catholic Schools
New high school (10-12)
Edmonton – Windermere/Keswick
Edmonton Catholic Schools
New elementary/junior high (K-9)
*Fort Chipewyan
Northland School Division
Athabasca Delta School modernization/replacement
*Grande Prairie
Peace Wapiti School Division
Harry Balfour School replacement
*Langdon
Rocky View Schools
New junior/senior high school (7-12)
*Leduc
Black Gold School Division
New high school (10-12)
Legal
Conseil scolaire Centre Nord

(Greater North Central Francophone Education Region)

New elementary/junior high school (K-9)
Morinville
Greater St. Albert Catholic Schools
Morinville Community High School CTS modernization
Morrin
Prairie Land School Division
Morrin School replacement
Peace River
Conseil Scolaire du Nord-Ouest

(Northwest Francophone Education Region)

École des Quatre-Vents replacement
*Red Deer
Red Deer Catholic Regional Schools
New middle school (6-9)
Smoky Lake
Aspen View Public Schools
H.A. Kostash replacement
*St. Albert
St. Albert Public Schools
Bellerose Composite High School addition & modernization
Whitecourt
Living Waters Catholic Schools
New elementary school (K-3)
*Design funding