The Government of Ontario announced major infrastructure improvements at Bramalea GO station in Brampton have been completed, supporting future two-way, all-day GO train service along the Kitchener line.
"The new and improved Bramalea GO station is a huge boost for the people and businesses of Brampton and throughout the Greater Golden Horseshoe," said Premier Doug Ford. "As the population of this region grows, we're bringing more transit options, including more all-day GO train service alongside the future Highway 413, to reduce gridlock and keep people and goods moving."
Major improvements at Bramalea GO include a brand-new accessible station building, a parking garage with 2,059 spaces, and a new bus loop that will provide better access to regional GO and local Brampton Transit bus services. Customers can also access 18 new bus platforms and a new stop inside Bramalea GO station for Züm, Brampton Transit's rapid bus service.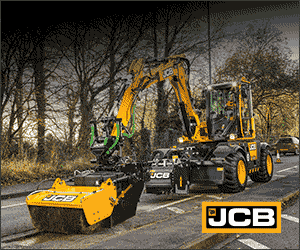 "With an estimated 12,200 daily riders using Bramalea GO by 2041, this station is a key transit hub for families, commuters and businesses in Brampton and across the Greater Golden Horseshoe," said Caroline Mulroney, Minister of Transportation. "Building Ontario through critical infrastructure projects like the new and improved Bramalea GO station is part of our government's plan to improve transit, while unlocking access to more jobs and housing."
The station improvements will support Ontario's plans for 15-minute two-way, all-day service on the Kitchener line, serving communities like Waterloo, Kitchener, Guelph and Brampton. It will also allow GO Transit to accommodate even more daily passengers at Bramalea GO, one of the busiest stations along the corridor.
"Extensive public transit infrastructure is key to a livable, sustainable, and inclusive city," said Maninder Sidhu, Parliamentary Secretary to the Minister of Foreign Affairs and MP for Brampton East. "Today's announcement brings us one step closer to connecting travellers across the Greater Toronto and Hamilton Area with a seamless and accessible transit experience."
"The upgrades at Bramalea GO Station will help bring more GO service to the Brampton community and improve customers' experience. The extended platforms can accommodate longer trains and more passengers, while the new station building, parking garage, bus platforms, pick-up and drop-off area, and covered bicycle parking will make it easier for customers to use the station. As part of GO Expansion, these upgrades will get the Brampton community where they need to go better, faster, and easier," said Phil Verster president and CEO of Metrolinx.
Featured image: (Government of Ontario)