The Town of Gander, NL celebrated the grand opening of its new wastewater treatment plant.
"Council prioritizes investing in renewing and modernizing municipal infrastructure, as it is essential to sustain a healthy and resilient community," said Mayor Percy Farwell, Town of Gander. "The new plant ensures continuous and reliable service, confirms Council's commitment to the environment, and supports continued residential and commercial growth in this primary growth centre."
Added Elvis Loveless, Minister of Transportation and Infrastructure: "This was a substantial project and our government is happy to have contributed more than $10 million to help build the facility. Our provincial budget includes more than $73 million for community infrastructure projects and $10 million for municipal capital works projects. We look forward to working with Newfoundland and Labrador communities on more infrastructure this year."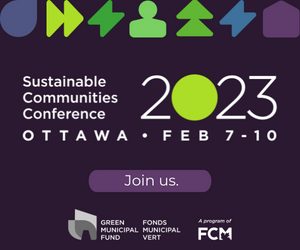 Funding for the project was secured through the New Building Canada Fund – National and Regional Projects under the Provincial – Territorial Infrastructure component with a Federal contribution of a maximum of $11,686,331, a Provincial contribution of a maximum of $10,375,000 and the Town of Gander contributing $13,001,169 and 100 per cent of any budget overruns.
The facilities include a pumping station and a wastewater treatment plant, consisting of an operations and chlorination building, plus four outdoor gravity lagoons, each measuring approximately 65,532 m2.
"Gander's new wastewater treatment plant will protect the health of one of Newfoundland and Labrador's most precious assets – our waters. I am proud that our Government is partnering with the provincial government to make this important project happen," said Churence Rogers, MP for Bonavista-Burin-Trinity.
Featured image: (Town of Gander)