The Nova Scotia government announced a $6-million investment to help bring a new community hub to life in Glace Bay.
The Glace Bay Youth and Community Centre will offer vulnerable families and youth a welcoming, accessible and inclusive space to access the services and supports they need.
"There are great organizations making a difference in the lives of youth and families in Glace Bay and throughout Cape Breton, and the community needs a space to provide services and opportunities to help the next generation thrive," said Brian Comer, Minister responsible for the Office of Addictions and Mental Health, Minister responsible for Youth and MLA for Cape Breton East. "Community hubs play a vital role in building stronger, healthier communities, and we're pleased to work with federal and local partners to make this new facility a reality."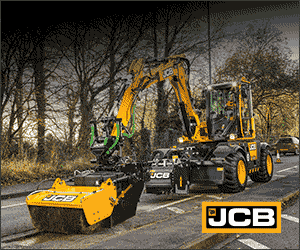 The new 2,400-square metre, net-zero carbon facility will include a multi-use space for youth, families and seniors, indoor and outdoor recreation spaces, a commercial kitchen for programming, a nursery area with indoor playground, community meeting space and a community café.
"Big things can happen in small communities. Cape Breton and northeastern Nova Scotian communities are stronger because of organizations like New Dawn and Undercurrent. Our government is proud to support their work through funding for this new community centre in Glace Bay, which will bring a vibrant new life into the downtown. This environmentally friendly facility will offer a warm, welcoming place for residents of all ages and abilities," said Mike Kelloway, MP for Cape Breton-Canso.
The federal government is providing about $8.8 million to the project through the Green and Inclusive Community Buildings fund. Community funding is expected to cover the remaining costs.
"Glace Bay has a rich history of resilience, talent, hospitality, and generosity. It is a community that sits along one of the world's most beautiful coastlines. Multiple generations of post-mining economic and industrial downturn, however, have created a community that is, by all accounts, struggling to ensure that the next generation is healthy, whole, and empowered to begin to rebuild itself. The investment announced today comes along once in a generation. This investment, this building, will reshape the Glace Bay we know, today and for generations to come," said Erika Shea, President, New Dawn Enterprises Ltd.
Featured image: (Communications Nova Scotia)