Updated analysis from Natural Resources Canada concluded that, by 2030, Canada will need to have around 200,000 publicly accessible chargers, with a ratio of one charger for every 24 electric vehicles and with the chargers varying in charge-time. While the model assumed a 15 percent market share of new vehicle sales by 2025, the 60 percent by 2030 and 100 percent by 2035 targets are in line with federal mandate.
The report, entitled Canada's public charging needs – Updated projections, conducted by Dunsky Energy + Climage Advisors, was commissioned  in 2021 to update the federal government's understanding of Canada's overall charging infrastructure needs and how these are likely to evolve as the national EV fleet continues to grow.
The Report provides an updated analysis of the 2018 Optimal charging ratio for Canada Report, also completed by Dunsky, to reflect an accelerated timeline for achieving 100-percent zero-emissions vehicles (ZEV) market share of new sales.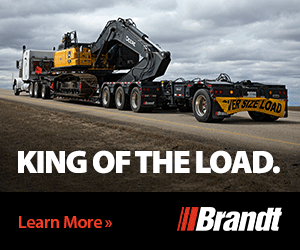 The analysis also outlined five key findings, all of which validate and support the federal government's ongoing efforts to deploy charging infrastructure across the country:
There is "a need for a significant acceleration in charging infrastructure deployment over the next five to ten years";
Adequate deployment of charging infrastructure will require "$20 billion of total investment over the next three decades" (the study "does not assess what portion of this infrastructure would require support from the federal government" and does not speak to the roles that provincial and municipal governments will need to play);
The "primary driver for the number of charging ports is capacity requirements within community clusters";
Improving home charging access will help Canada achieve its EV adoption and infrastructure targets; and
For households that do not have access to charging at home, "public charging infrastructure can potentially serve as a substitute".
These independent findings are consistent with Canada's targets for charging infrastructure.
"The independent findings in this report are consistent with Canada's targets for charging infrastructure — we are on the right track. As we continue to make EVs more accessible and affordable for Canadians, the business case for private investment in publicly available charging infrastructure is becoming more apparent, and I look forward to seeing even more industry players installing chargers across the country. I would like to thank Dunsky Energy + Climate Advisors for this report," said Jonathan Wilkinson, Minister of Natural Resources.
As highlighted during #EVWeek in Canada, the federal government is deploying charging infrastructure from coast to coast to coast, with the goal of supporting 84,500 new chargers across Canada by 2027. This work will be supported with the commitment of an additional $400 million to recapitalize the extremely successful Zero Emission Vehicle Infrastructure Program (ZEVIP), as proposed in the Emissions Reduction Plan and delivered through Budget 2022.  This is complemented by $500M that Canada's Infrastructure Bank (CIB) will invest in large-scale ZEV charging and refuelling infrastructure that is revenue generating and in the public interest.
"The future of the automotive sector is zero-emission, and our government has a plan to get there. Through a wide range of investments and partnerships in the auto sector, charging stations, battery production, critical minerals and consumer incentives, we are making sure the whole supply chain is supporting Canadians to make the switch to zero-emission vehicles.  Switching to an electric car is both good for your wallet and the environment," said Steven Guilbeault, Minister of Environment and Climate Change
Featured image: (CleanBC)