The Ontario Environment Industry Association (ONEIA) announced that it had engaged Michelle Noble as its new executive director.  Michelle's hiring came after a thorough search process and was confirmed at the Association's 30th Annual General Meeting on February 24th.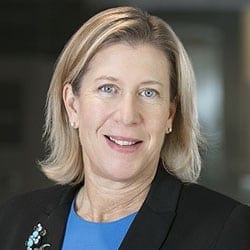 "We are very pleased to welcome Michelle as our first ever full-time Executive Director," said Terry Obal, Chair of the Board, "ONEIA is about to embark on an exciting growth path and we look forward to her ideas and leadership as we drive that forward."
Michelle succeeds Alex Gill, who had served as the Association's part-time Executive Director since 2005.  Alex will support the transition as "Executive Director Emeritus" until the end of the Association's fiscal year in August 2022.
"I know ONEIA is in great hands with Michelle," said Alex, "With the environmental and economic challenges facing Ontario, sharing the perspective of environment and cleantech companies is now more important than ever."
A seasoned association executive, Michelle has proven expertise in building the profile and influence of industry groups. She comes to ONEIA with a unique blend of public and private sector experience. In addition to senior public affairs roles with a number of notable corporations and trade associations, she worked for the Province's Growth Secretariat and led communications for Waterfront Toronto.
"I am thrilled to be joining ONEIA at such an exciting and formative time," said Michelle. "I look forward to working with members, government and other stakeholders, and building on ONEIA's impressive track record of representing Ontario's environment and cleantech industry."
At the AGM, ONEIA members were pleased to learn that the Association had posted its best-ever financial performance in the previous fiscal year and that member engagement continues to grow.  In addition to continuing its work in key environmental areas such as resource recovery, organics, water, brownfields and excess soils, the association's members launched new initiatives to address climate change resiliency, environmental infrastructure, and energy.