The governments of Canada and Ontario announced the building of the largest battery storage project in the country. The 250-megawatt (MW) Oneida Energy storage project is being developed in partnership with the Six Nations of the Grand River Development Corporation, Northland Power, NRStor and Aecon Group.
The federal government is today providing a further $50 million in funding; the Canada Infrastructure Bank has played a key role supporting project development and is collaborating with the Oneida Energy storage project on an investment agreement. This project is another milestone in Canada and Ontario's plans to build the reliable and affordable clean electricity grid that will help to power the future of Ontario's economy.
"When our two governments work together, in partnership with Indigenous communities, we can help to build a stronger economy and a more sustainable province," said the Chrystia Freeland, Deputy Prime Minister and Minister of Finance. "With this new federal investment—and significant support from the Canada Infrastructure Bank—this project will help make electricity more affordable for Ontario families, and play an important role in building the clean electrical grid that Ontario will count on for generations to come."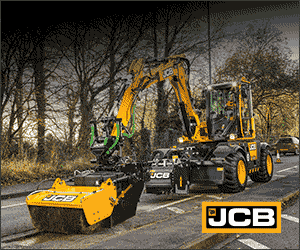 Ontario has directed the Independent Electricity System Operator (IESO) to enter into a 20-year contract for the Oneida Energy storage project to support the growth of the province's clean energy supply.
"I'm thrilled to see so many great partners come together to build this world-class project that will provide affordable, clean energy for generations to come," said Ontario Premier Doug Ford. "With a growing population and as we secure game-changing investments in our economy, our government is supporting innovative and bold energy solutions to meet the increasing demand for power, including battery storage and small modular reactors."
The Oneida Energy storage project will support the operation of Ontario's clean electricity grid by drawing and storing electricity off-peak when power demand is low, and returning the power to the system at times of higher electricity demand. The project will begin operations in 2025 and provide enough power to meet the peak demand of a city the size of Oshawa. It will more than double the amount of energy storage resources on Ontario's clean electricity grid from approximately 225 MW today to approximately 475 MW upon its completion in 2025.
"The Government of Canada is pleased to collaborate with partners to unlock the energy storage solutions needed to store clean energy while meeting increasing electricity demands," said Canada's Minister of Natural Resources, Jonathan Wilkinson. "The Oneida Energy storage project represents a significant Indigenous-led development that will create good jobs for Canadians while reducing emissions. The Government of Canada is pleased to invest $50 million in building this project with Indigenous partners – resulting in one of the world's largest battery storage projects. I would like to congratulate all of those involved."
"As a leader in the energy transition, Aecon is working at the forefront to build and operate sustainable infrastructure and the battery energy storage market offers robust opportunities for continued growth in a significant global market," said Jean-Louis Servranckx, president and CEO, Aecon Group Inc. "We are pleased to combine the multidisciplinary expertise of Aecon's Construction and Concessions teams to deliver this sustainable project that will improve electricity management during peak demand, reduce GHG emissions, and support economic development and long-term partnerships with Indigenous communities – creating energy savings to meet the needs of future generations. Building on our existing Aecon-Six Nations joint venture with the SNGRDC, this partnership is a natural progression, and we look forward to working with all partners to deliver this innovative project," said Servranckx.
"The Oneida Energy Storage Project is a milestone for Ontario's burgeoning energy storage sector. For Northland, this project marks our first storage investment. As trusted and experienced operators in Canada, the opportunity to construct and operate Canada's largest battery energy storage project holds special significance," said Mike Crawley, president and CEO of Northland Power. "We recognize the Government of Canada and the Government of Ontario for their continued support of Oneida as part of their broader vision to ensure reliable and affordable clean energy for Canadians. We're excited to be a part of this growth and look forward to continuing to work in partnership with NRStor and the Six Nations of the Grand River Development Corporation."
"This is a significant day for the Oneida Energy Storage Project, and we are proud of the example it sets as a sustainable energy project with strong Indigenous partnership from Six Nations and collaboration between industry and government," says Annette Verschuren, chair and CEO of NRStor. "We thank our many stakeholders, including the Government of Ontario and the Government of Canada, whose support and investment in this Project have played a key role in bringing it to this stage."
"The collaboration between the partners and other involved parties has been powerful; we have built on existing partnerships and welcomed new relationships along the way," says Matt Jamieson, President and CEO of SNGRDC. "As a developing partner and equity owner, SNGRDC has played a key role in project considerations including the project location and the creation of career opportunities that will benefit our community. This project will play a significant role in the betterment of our people and our environment."
Featured image: Rendering of Oneida Energy Storage Project.  (CNW Group)