The Government of Ontario, along with Niagara Health and the Niagara Health Foundation celebrated the start of construction on the new 1.3-million-square-foot South Niagara hospital.
"Today's groundbreaking event for the new South Niagara hospital brings us one step closer to connecting the people of the growing Niagara region to more convenient care close to home for generations to come," said Premier Doug Ford. "Right across the province, we're investing nearly $50 billion over the next 10 years to support more than 50 major hospital projects. When it comes to your health, we're building a healthcare system that all Ontarians deserve."
Located in Niagara Falls at the corner of Montrose and Biggar roads, the South Niagara hospital will increase regional healthcare capacity. The facility has been designed to meet the growing needs of Niagara's aging population, featuring centres of excellence in complex care, wellness in aging and stroke.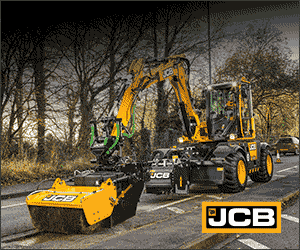 "It is a pleasure to be here for this historic milestone for the residents of Niagara Region," said Sylvia Jones, Deputy Premier and Minister of Health. "The new South Niagara hospital will significantly increase capacity to meet the needs of the region's growing and aging population, ensuring Niagara communities can connect to the care they need, right in their own community close to home."
Shovels are in the ground! Last week IO joined partners, @niagarahealth, @EllisDon Infrastructure Healthcare and the @ONgov to celebrate the ground breaking of the new South Niagara Hospital.

[1/2] pic.twitter.com/AUFSIbPE6M

— Infrastructure Ontario (@InfraOntario) July 26, 2023
Close to 300 guests witnessed the milestone event, including donors, local elected officials, Indigenous partners, community and patient partners, and Niagara Health leaders.
"Niagara residents have been planning, wishing, and waiting for this hospital for more than 10 years. I am thrilled that today we have officially broken ground on this exciting new facility," said Lynn Guerriero, president and CEO of Niagara Health. "The hard work, planning, fundraising, and dedication from our teams and the community is making this dream a reality. We are one step closer to building a state-of-the-art hospital that will transform how we deliver healthcare in the region and allow Niagara residents to get the care they need right in our own community."
The 12-storey building will hold 469 single patient bedrooms, eight operating suites, 42 hemodialysis stations and two MRI machines. It will offer a full scope of hospital services, including emergency, critical care, diagnostic, therapeutic and surgical services.
The South Niagara hospital is also working to become the first WELL-certified hospital in Canada. By including design features that focus on the health and well-being of hospital users, including staff and physicians, Niagara Health will be able to offer a more positive workplace environment, which will help to attract and retain top healthcare professionals. The hospital will also feature an Indigenous healing space and garden that was designed with input from our Indigenous partners. These spaces were incorporated to create culturally safe and welcoming areas for Indigenous Peoples.
In February 2023, EllisDon Infrastructure Healthcare (EDIH) was awarded the $3.6-billion contract to design, build, finance and maintain the hospital. Teams have been busy working with Niagara Health staff, physicians, and patient and community partners on design development, ensuring the hospital design meets the complex needs of this state-of-the art healthcare facility that will serve Niagara for years to come. The use of local sub-contractors and workers is a priority for the hospital project, which will bring multi-year economic benefits and boost employment and community growth in Niagara. EDIH has committed to exploring opportunities to support local business during construction, and has awarded early sub-contracts to local businesses and labour unions.
"Our government is committed to investing in healthcare and healthcare infrastructure across the province. This is a very exciting day for Ontario, and for the Niagara region, where so many lives will be changed for the better because of this project. I'm proud of all the work our government is doing to build Ontario – strengthening communities like this one by making them better places to live, work, and raise a family," said Kinga Surma, Minister of Infrastructure.
Decew Construction (Rankin Construction) has already begun site work on the property in preparation for the construction trailer complex, which will be installed in the coming weeks. Excavation will begin by the end of the summer. The hospital will take five years to complete, with the official opening planned for summer 2028.
"Today marks a historic milestone for the Niagara region and the Niagara Health Foundation as we break ground on the new South Niagara hospital. We are immensely grateful for the overwhelming support we have received for the It's Our Future campaign, with over $50 million in pledges already committed. These generous contributions not only demonstrate the unwavering belief in the future of healthcare in Niagara but also serve as a testament to the deep-rooted passion and unity within our community. As we continue on this incredible journey, I extend my heartfelt gratitude to every individual and organization who has embraced our vision, and who will join us on this campaign. Your donations and support reinforce the power of collective impact and the profound change it can bring. Together, we are shaping a legacy of care that will uplift our community and be remembered for years to come." said Andrea Scott, president and CEO Niagara Health Foundation.
"Infrastructure Ontario is proud to celebrate this incredible milestone today with our partners at Niagara Health, EllisDon Infrastructure Healthcare and the Ontario government. The new South Niagara hospital project is a testament to both partnerships and progress, and the scale is truly remarkable. Designed with input from surrounding communities, the new hospital will include Indigenous healing spaces and gardens, and be the first WELL®-certified hospital in Canada. As construction kicks off this summer, we look forward to seeing this outstanding example of our work to ensure the delivery of quality healthcare for all Ontarians come to life," said Michael Lindsay, president and CEO, Infrastructure Ontario
Featured image: (L to R) Lynn Guerriero, Niagara Health president and CEO; Sylvia Jones, Deputy Premier and Minister of Health; Premier Doug Ford; Sam Oosterhoff, Niagara West MPP, Kinga Surma, Minister of Infrastructure; and Andrea Scott, Niagara Health Foundation president and CEO.