Infrastructure Ontario (IO) and Niagara Health announced that they have awarded a fixed price contract to EllisDon Infrastructure Healthcare (EDIH) to design, build, finance and maintain the new South Niagara Hospital project. The contract is valued at approximately $3.6 billion, which reflects the payments made during construction, the substantial completion payment and the monthly service payments before inflation adjustments.
The EDIH team includes:
Applicant Leads: EllisDon Capital Inc. & Plenary Americas LP
Design Team: Parkin Architects Ltd. & Adamson Associates Architects
Construction Team: EllisDon Corporation
Financial Advisor: EllisDon Capital Inc.
"It was with tremendous efforts put forth by a great deal of people to reach this milestone," said Joey Comeau, EVP and COO, EllisDon Capital. "EllisDon Infrastructure Healthcare is excited to reach commercial and financial close and we are looking forward to delivering this monumental project for the communities of South Niagara."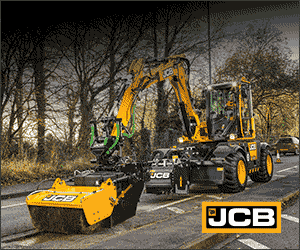 The 1.2 million square foot, 11-storey modernized facility, will consolidate and expand acute care services across the region. In addition to emergency, critical care and surgical services, the South Niagara Hospital will feature several centres of excellence specializing in stroke, complex care, geriatrics and geriatric psychiatry, and wellness in aging.
"This is a tremendous accomplishment achieved by the efforts, planning and hard work of our dedicated team," said Colin Flock, SVP, EllisDon Facilities Services. "With thirteen active P3 projects, our Facilities Services team is looking forward to using their knowledge and expertise during construction through to operations to provide the South Niagara Hospital with the highest standard of facility management while remaining sustainability conscious."
The new South Niagara Hospital will be a full acute care hospital that will include:
24/7 Emergency department, diagnostic, therapeutic, and surgical services; as well as medical, surgical and intensive care inpatient beds
Ambulatory Services as well as post-acute Complex Continuing Care (CCC) inpatient services
Centres of Excellence specializing in stroke, complex care and wellness in aging
Design and development work on the project will continue this month, and EDIH will be mobilizing on site. Construction is expected to begin in July 2023, and end in early 2028.
Featured image: (Niagara Health)