The Ontario Construction Secretariat (OCS) released survey results that provide insight into how the construction industry is adapting to safety guidelines related to the coronavirus pandemic.
The "Coronavirus Contractors Survey: Reemergence and Adaptation" is the third survey in a series of independent studies conducted by the OCS. Between June 16 and June 19, 2020, the OCS surveyed 200 Industrial, Commercial, and Institutional (ICI) contractors from across Ontario.
According to the survey results, the top concern of contractors is the potential of a second wave of COVID-19, followed by the continued unease in ensuring the health and safety of their workers. Between Survey 2 (May 11 – 15, 2020) and Survey 3 (June 16 – 19, 2020), there has been a significant increase of concern with the ability to obtain skilled labour and supply chain disruptions. Minimal improvement has been found in supply chain issues caused by the coronavirus since the first survey in this series (April 22 – 29, 2020), with close to two-thirds of contractors still reporting a medium to high impact.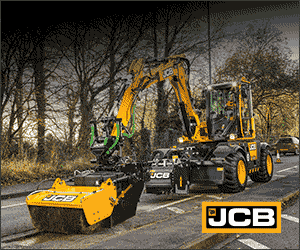 With regard to construction activity, contractors report that on average 28 per cent of their activity was halted and merely 5 per cent of contractors reported all their construction activities were still fully stopped. Delays to forthcoming work are taking longer to lift, with 41 per cent of work scheduled to start this year still being delayed and one third of contractors experiencing significant delays in processing building permits.
In terms of procurement trends, contractors are starting to bid on more work with 53 per cent now doing the same amount or more bidding than usual, compared to 38 per cent at the time of the previous survey. It has been observed by 88 per cent of contractors that owners are now including new health and safety requirements on projects.
When it comes to worksite trends, 93 per cent of contractors believe they are meeting enhanced sanitation standards on their sites and 42 per cent of contractors consider the morale of their workers to have improved for that reason. More than two-thirds (68 per cent) of contractors want enhanced sanitation practices to continue permanently and just over half (52 per cent) of contractors have observed an increase in government enforcement of health and safety standards.
The construction industry has taken a significant blow financially as a result of the pandemic. Nearly three-quarters (73 per cent) of firms forecast less revenue in 2020, which is unchanged compared to the previous surveys. The depth of their expected revenue decline has seen little improvement, with contractors now forecasting a 23 per cent fall on average, compared to a 26 per cent fall in the previous survey. It is expected by contractors that project costs will increase by 13 per cent due to the new PPE and physical distancing requirements.
The OCS represents over 100,000 union members and 5,000 union contractors.
For further information, click here.