The Government of Ontario announced that it is planning to build approximately 5,900 new residential units near six future transit stations along the Ontario Line subway and Scarborough Subway Extension. The proposed transit-oriented communities will also include affordable housing options while improving access to transit.
"We know the Greater Toronto Area needs more housing, and as part of the government's plan to deliver an expanded transit network, we are seizing a once-in-a-generation opportunity to build vibrant, mixed-use communities that will bring more housing options, jobs, retail and commercial spaces, as well as community amenities, like parks and libraries, close to transit," said Kinga Surma, Minister of Infrastructure. "These new communities will lower the cost of building infrastructure for taxpayers, while making it faster and easier for everyone to access public transit and everyday conveniences, right in their own neighbourhoods."
The province is proposing five transit-oriented communities on the Ontario Line, including the Eastern Avenue transit-oriented community, located near the future East Harbour Transit Hub and the Gerrard-Carlaw South, Pape, Cosburn and Thorncliffe Park transit-oriented communities. The government is also proposing to build the first transit-oriented community on the Scarborough Subway Extension, close to the Lawrence and McCowan Station.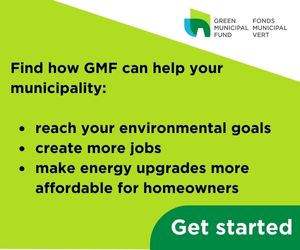 "With shovels in the ground on the all-new Ontario Line and Scarborough Subway Extension, our government is working at rapid speed to build the largest expansion of public transit in Canadian history," said Prabmeet Singh Sarkaria, Minister of Transportation.
Earlier this year, the province also completed public engagement sessions on the proposed Gerrard-Carlaw North transit-oriented community, located at the future Gerrard Station on the Ontario Line. This transit-oriented community would deliver an additional 1,080 residential units and approximately 225 new jobs, with enhanced greenspace, a grocery store and other public amenities.
The development proposals for the six new transit-oriented communities are currently being reviewed by the City of Toronto. Following this review, the province will engage with the public, stakeholders, and Indigenous partners to gather feedback on the plans.
"Our government is taking action to ensure that unique housing needs are met all across Ontario. Bringing more housing, including affordable housing options, within a short distance of transit supports the work we are doing to tackle the housing supply crisis and ensure growth is aligned with our investments in critical infrastructure," said Paul Calandra
Minister of Municipal Affairs and Housing.
Featured image: Draft concept of the proposed Cosburn transit-oriented community at the intersection of Pape Avenue and Cosburn Avenue, looking northwest. (Government of Ontario)