The Ontario government is investing $200-million in municipalities through the 2021 Ontario Community Infrastructure Fund (OCIF) to help 424 small, rural and northern communities build and repair roads, bridges, water and wastewater infrastructure.
"As part of our 2020 Budget, we are investing $142 billion over the next 10 years in strategic infrastructure projects, including many projects in rural Ontario," said Ontario Premier Doug Ford at the Rural Ontario Municipal Association (ROMA) 2021 Conference yesterday. "I am thrilled to announce right here at ROMA that we are investing $200 million again this year in the Ontario Community Infrastructure Fund."
OCIF helps eligible communities invest in local infrastructure and asset management planning to address their priority needs. The province uses a formula to distribute funding, recognizing that municipalities have different infrastructure needs.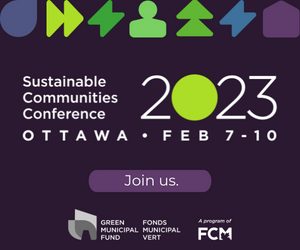 "COVID-19 has created challenges for everyone, including our municipal partners," said Laurie Scott, Ontario's Minister of Infrastructure. "By making this stable, predictable investment, our government is not only improving critical infrastructure, we are strengthening local economies, creating jobs and laying the foundation for our long-term recovery."
This annual municipal investment provided through OCIF for local infrastructure in communities across Ontario provides funding for communities with populations under 100,000, along with all rural and northern communities for local infrastructure projects.
The funding scheme is designed to be flexible. Municipalities may accumulate their funding for up to five years to address larger infrastructure projects.
For further information:
Ontario Community Infrastructure Fund recipients
Learn about infrastructure projects in your community
2020 Ontario Budget/Ontario's Action Plan: Protect, Support, Recover
Our government is providing $200 million through the Ontario Community Infrastructure Fund to support small, rural & northern communities across Ontario & help get shovels in the ground on important community projects!

Read more here: https://t.co/aWHWxt4cUu pic.twitter.com/4cLUdCqfDy

— Laurie Scott (@LaurieScottPC) January 25, 2021