The Government of Ontario has announced funding support for two key transportation projects in northwestern Ontario.
"I know many Northerners are fed up about the delays in road repairs in the region," said Premier Ford. "Fixing these roads is a matter of safety for Northern drivers, especially when it comes to winter driving. Our government is going to put shovels in the ground, repair our roads, and ensure Northerners can get to where they need to go safely and quickly."
The first project will include full roadway reconstruction of 1.7 km of Railway Street and 10th Avenue South in Kenora, worth about $3.9 million in provincial funding. The project will fix potholes, replace sidewalks, and add on-road cycling lanes and new street lighting to make these roads safer for the community.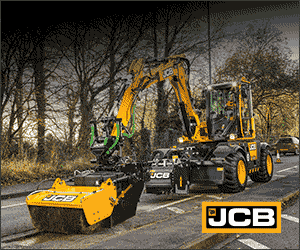 Ontario is also investing $1.4 million to fix Van Horne Avenue in Dryden, which will replace the asphalt surface and curbs, and repair sidewalks to improve road safety and accessibility.
This upgrade and reconstruction project will improve road safety right across the region and connect people with jobs, and businesses with customers.
"The City of Kenora is extremely grateful for the Ford government recognizing the importance of local infrastructure improvements and this investment in Kenora," said Mayor Daniel Reynard, City of Kenora. "This is an important area to our citizens to see these improvements and this project will realize a long outstanding capital need. This announcement of infrastructure funding is on the cusp of completing Phase IV of Kenora's downtown revitalization plan and improvements to this area only add to the vitality of our business community with a vital link to residences. We thank Minister Rickford and Premier Ford for the investment in the City of Kenora."
"The City of Dryden is very appreciative of this important infrastructure investment in our community," said Mayor Greg Wilson, City of Dryden. "Premier Ford and Minister Rickford have proven that they are aware of the needs of our area with this funding announcement today."
The combined investment from the provincial and local governments for the Railway Street and 10th Avenue South reconstruction project in Kenora would be approximately $8.7 million.
The combined investment from the provincial and local governments for the project to fix Van Horne Avenue in Dryden would be approximately $3.1 million.