On July 14, 2020, the Government of Ontario announced funding for eight road and bridge projects in Northern Ontario.
"This is a great day for local infrastructure in Northern, Central and Eastern Ontario. Today, eight local communities are gaining federal funding that Ontario nominated last year in support of our municipalities. We look forward to seeing shovels in the ground and construction underway to support these community projects, economic development and create jobs," said John Yakabuski, Minister of Natural Resources and Forestry and Member of Provincial Parliament for Renfrew Nipissing Pembroke, on behalf of Laurie Scott, Ontario's Minister of Infrastructure.
The various infrastructure projects will improve road safety and reliability for several roads and one bridge: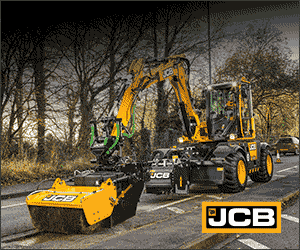 In Markstay-Warren, $4.4 million in federal and provincial funding is being invested in resurfacing, improvements to shoulders and drainage, and the replacement of driveway culverts for approximately 5.5 kilometers of streets.
In Wasauksing First Nation – Parry Island, the reconstruction of about 16 kilometres of Wawbawzee Road will improve access to the First Nation territory for residents, visitors and emergency vehicles, year-round.
The reconstruction of the Krugerdorf Bridge will replace the current three-span, 60 metre bridge with a shorter span, improving drainage and the roadway. The new bridge will be safer and more reliable for residents of the Township of Chamberlain.
The Government of Canada is investing over $16.7 million in these projects through the Rural and Northern Communities Infrastructure Stream of the Investing in Canada infrastructure plan.
The Government of Ontario is contributing more than $8.3 million for these projects, while municipalities are contributing over $2.7 million, and the Wasauksing First Nation is contributing $330,215 towards its project.