Connect 6ix – the consortium building the Ontario Line subway project – was awarded the  IJ Global's 2022 Transport Deal of the Year for North America in the light rail category. The award recognized consortium members for their roles in winning the $9 billion contract to deliver the Ontario Line Rolling Stock, Systems, Operations and Maintenance (RSSOM).
The Connect 6ix consortium is made up of Hitachi Rail, Plenary Americas, Webuild Group, Transdev Canada Inc, IBI Group Professional Services (Canada) Inc, NGE Contracing Inc., and financial advisors National Bank Financial Inc. and Sumitomo Mitsui Banking Corp.
The consortium reached their financial close milestone in November of 2022 – ending a successful two-year procurement period supported by Infrastructure Ontario and Metrolinx. Highlighting the RSSOM and Connect 6ix's planned delivery of a 15.6-km, fully driverless metro system with GoA4 grade automation for Toronto using proven technologies. To support the fleet, delivery includes a fully integrated systems package comprised of all power systems, overhead contact system, platform edge doors, signaling, communications, security, and supervisory control and data acquisition.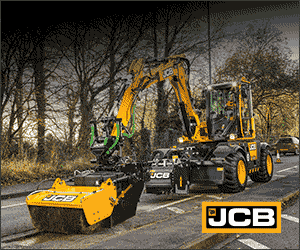 "We are elated to receive this award from such a prestigious industry publication," said Joseph Pozza, CFO and country representative, Hitachi Rail North America. "Our team has been hard at work over the course of the last two years to bring the Ontario Line RSSOM to financial close – and the kick-off the ensuing work to reality. While there are many milestones ahead for Connect 6ix, we are honored to receive this level of recognition early on."
The RSSOM package is one of multiple packages comprising the full Ontario Line project, representing innovation in the North American P3 space, leading to the award win. "The Ontario Line RSSOM package stands testament to the benefits of bringing the private sector onboard to deliver highly-technical infrastructure projects to achieve value for money with on-budget, on-time delivery," said Angus Leslie-Melville, editorial director of IJGlobal.
The Ontario Line will create a high-frequency rapid transit service – with trains running as frequently as every 90 seconds – through the heart of Toronto. The new line will accommodate nearly 400,000 daily boardings and will be a major enhancement in public transit capacity and connectivity. Once completed, the Ontario Line will be part of an integrated transit network designed to ensure navigation throughout the city of Toronto and the surrounding region will be easier, more intuitive and more environmentally friendly. The new subway line will put approximately 227,500 people within walking distance to transit and connect to more than 40 other transit routes.
Featured image: Connect 6ix consortium members celebrate Ontario Line win at IJ Global Award Dinner. (Hitachi Rail)