The Ontario government, along with Lakeridge Health, Infrastructure Ontario and PCL Construction, celebrated the building of a new state-of-the-art long-term care home that will add 320 new beds in Ajax, just 13 months after construction began.
It is the first long-term care home developed under Ontario's Accelerated Build Pilot Program.
"I'm very proud to see the first new long-term care home built under our government's Accelerated Build Pilot program in just 13 months," said Premier Doug. Ford.
The new long-term care home, located on the same grounds as Ajax Pickering Hospital, will provide state-of-the-art care and comfort in a modern, safe environment. The home will be part of a campus of care at Lakeridge Health to ensure residents have access to the specialized care they need and access to the broader health care system throughout Durham Region.
"To our design and construction partners, and the hundreds of men and women who have worked tirelessly to build this urgently needed home in record time, thank you for stepping up to the challenge with us to deliver as promised," said Todd Craigen, president of Eastern Canada, PCL Constructors Canada Inc. "I'm extremely proud of the role that everyone has played in delivering Ontario's first Accelerated Build project to achieve occupancy."
The Accelerated Build Pilot Program's innovative approach leverages hospital-owned land and accelerated construction techniques to get shovels in the ground quickly and build urgently needed long-term care homes in large urban areas where scarce and costly land is a significant challenge for prospective developers.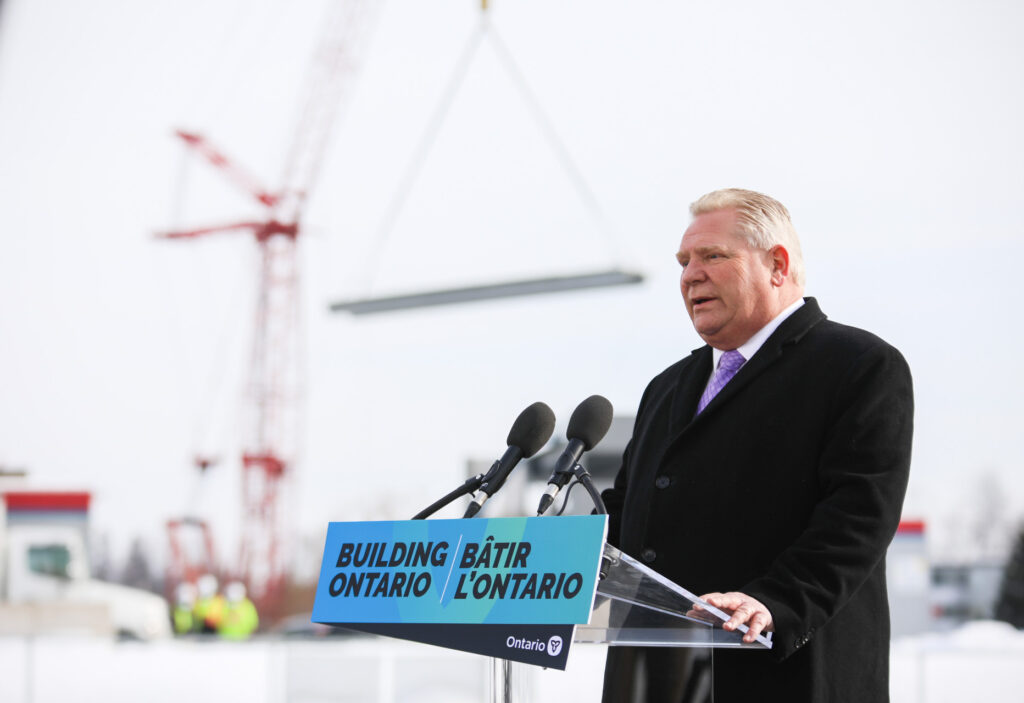 "We are pleased to see the success of the Accelerated Build model on long-term care in Ontario as a solution for urgently-needed infrastructure," added Michael Lindsay, president & CEO, Infrastructure Ontario. "This project is a shining example of what good partnerships can achieve. We recognize our partners at the Ministry of Long-Term Care, Lakeridge Health, PCL, the town of Ajax, and the Region of Durham for making this project a reality during a pandemic when government, health care and construction firms were under tremendous pressure."
The investment is one of the critical projects the government is investing in, with a budget of more than $148 billion over the next 10 years to build critical infrastructure projects such as long-term care homes, hospitals, schools, public transit, highways and other facilities, said Kinga Surma, Minister of Infrastructure.
"Today we are celebrating a tremendous milestone in the construction of this new long-term care home," said Sharon Cochran, chair, Board of Trustees, Lakeridge Health. "This new home will benefit all of Durham Region and enables Lakeridge Health to continue our journey to create an integrated, regional system of care and achieve our vision, One System. Best Health."
Video from PCL:
Featured image: (PCL Construction)