As announced in the 2018 Budget, the Government of Ontario will make an initial investment of more than $11 billion to support construction of phase one of the high speed rail line project between Toronto and London. Canada's first high speed rail line—the largest new investment in the Budget—will slash travel times in half along the corridor, offer people a convenient new travel option that will reduce carbon emissions, while creating new opportunities for workers, businesses, and anyone traveling in this part of Ontario.
"We are creating more transportation choices for people across Southwestern Ontario, and building an integrated transportation system that is prepared to meet the demands of the future," said Minister of Transportation Kathryn McGarry. "I am thrilled to announce this initial investment of more than $11 billion towards this historic project. High speed rail will connect communities like never before."
Electric-powered trains will move at speeds of up to 250 kilometres per hour on a combination of existing track and new dedicated rail corridors. The high speed trains will dramatically reduce travel times—to an estimated 73 minutes between London and Toronto Union Station. This will give people a faster and greener way to get around, and will help businesses attract talented workers from across a wider area.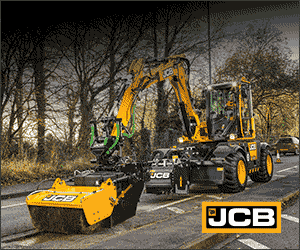 Phase 1 will include station stops at London, Kitchener, Guelph and Toronto Union Station, with a connection to Pearson International Airport. The Phase 2 service will add stops in Windsor and Chatham.
The Toronto-Windsor corridor is home to more than seven million people, and is a hub for leading start-ups and research institutions, and the manufacturing and agricultural sectors.
In December, Ontario issued a Request for Bids to develop the environmental assessment terms of reference for high speed rail project. The contract has now been awarded to WSP and work on the first stage of the environmental assessment is underway.
The government is committing up to $101 million over three years to support planning, preliminary design, and an environment assessment for the Toronto-Windsor corridor.
Ontario is continuing to engage with partners in the private and public sectors, including municipalities and Indigenous communities, while the environmental assessment, design, and ridership forecasts are completed.