Premier Doug Ford and Minister of Transportation Jeff Yurek announced that the Ontario government will provide the City of Ottawa with a maximum of $1.208 billion to build the Ottawa Stage 2 Light Rail Transit (LRT) project.
"Building a quality transit system is a big step forward in making sure Ottawa is open for business and open for jobs," said Ford. "The people of this great city deserve a world-class transportation system that gets both them and the economy moving. This investment puts people first."
The Ottawa Stage 2 LRT project will be capable of reaching a future capacity of up to 24,000 passengers per hour, each way during peak periods.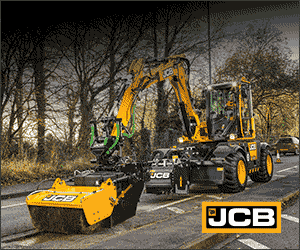 "I am very appreciative that the Government of Ontario is investing with us to make Stage 2 LRT a reality for the residents of Ottawa," said Mayor Jim Watson. "Stage 2 will extend our LRT network to communities farther east, west and south. It will bring 77 per cent of Ottawa residents within five kilometres of fast, efficient, clean and reliable rail service."
The Stage 2 LRT project will add 44 kilometres of new rail and 24 new stations, and consists of three light rail extensions:
Confederation Line east to Trim Road;
Confederation Line west to Moodie Drive and southwest to Algonquin College; and
Trillium Line south to Limebank Road, with a spur to the Ottawa Macdonald-Cartier International Airport.
"The Ontario government is a strong supporter of public transit," said Yurek. "The Ottawa Stage 2 LRT construction project will transform the way residents and commuters travel within the City of Ottawa. The new LRT will shorten commute times, and help people get to work, school or appointments quickly and conveniently — and, just as importantly, help people get back home to their families at the end of the day. It will also help Ontario's economy by creating more jobs in the construction industry."
The Trillium Line south extension is scheduled for completion in 2022, and the Confederation Line east and west extensions are scheduled for completion in 2024 and 2025, respectively. Through earlier investments, the Ontario government also committed up to $600 million toward the Ottawa Stage 1 LRT project.