The Ontario government released the Powering Ontario's Growth plan, outlining the actions the province is taking to meet the increasing demand for electricity driven by strong economic growth and electrification through the 2030s and 2040s.
The plan include new zero-emissions electricity generation, long duration storage and transmission lines.
"Our government's open for business approach has resulted in unprecedented investments and job creation, from electric vehicles and battery manufacturing to critical minerals to green steel," said Todd Smith, Minister of Energy. "Powering Ontario's Growth lays out the province's plan to build the clean electricity generation, storage, and transmission we need to power the next major international investment, the new homes we are building, and industries as they grow and electrify."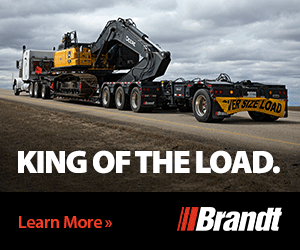 For the first time since 2005, Ontario's electricity demand is on the rise. The province is quickly becoming a leader in building electric vehicles (EVs) and batteries with historic investments from Stellantis, Volkswagen and Umicore. The province is also working with the steel industry to end coal use and electrify their operations to support the production of green steel in Hamilton and Sault Ste. Marie. These investments alone will increase electricity demand in the province by 8 terawatt hours, the equivalent of doubling the energy use of the Ottawa region every year.
While the government has implemented its plan to meet increasing electricity demand from these and other investments through the end of this decade, the Independent Electricity System Operator (IESO) has recommended the province start planning early to ensure the Ontario is able to meet its energy demands for 2030 and beyond in the most cost-effective way possible.
Powering Ontario's Growth outlines the actions the province is taking to meet electricity demand over the long-term, including:
Nuclear Energy – Advancing reliable, affordable and clean nuclear power through pre-development work at Bruce Power and three additional small modular reactors at Darlington
Competitive Procurements – Starting to plan for the next long-term competitive procurement of non-emitting electricity resources including wind, solar, hydroelectric, batteries and biogas
New Transmission Infrastructure – Designating and prioritizing three new transmission lines that will power Algoma Steel and job creators in Northern Ontario, and one new transmission line to power growth in the Ottawa region and across Eastern Ontario.
Hydroelectric Power – Asking OPG to optimize hydroelectric generation from current sites and working with IESO to assess two proposed pumped hydroelectric storage projects in Marmora and Meaford to improve grid efficiency
Keeping Costs Down – Starting planning for the future of energy efficiency programming in Ontario to help reduce demand and supporting the deployment of distributed energy resources (DER) such as rooftop solar and the EV batteries
Planning for Future Transmission – Directing IESO to report back to the Minister with transmission options to address system bottlenecks between Toronto and northern Ontario, and into downtown Toronto, to enable growth
"Ontario has attracted billions of dollars in investments from both domestic and international companies over the last two and a half years," said Vic Fedeli, Minister of Economic Development, Job Creation and Trade. "Powering Ontario's Growth ensures that the province will be able to build on that success and continue to attract major investments that will create more good-paying jobs. As our province moves toward an electric future with a strong end-to-end EV supply chain, there has never been a greater need for clean, affordable energy that companies can rely on. This plan brings us one step closer to being a world-leading energy powerhouse."
This work builds on previously announced actions, including re-contracting existing electricity generation resources going off contract, increasing energy efficiency programming, supporting the continued safe operation of Pickering Nuclear Generating Station, procuring 4,000 megawatts (MW) of new generation and storage, as well as approving construction of North America's first grid-scale small modular reactor.
"Today's announcement is a critical step in supporting our commitment to build 1.5 million homes by 2031," said Steve Clark, Minister of Municipal Affairs and Housing. "As our policies continue to get more shovels in the ground, our government is ensuring that we have the right energy mix in place to power these homes and support Ontario's ongoing and unprecedented population growth."
"CanREA applauds the Ontario government for enabling stable, predictable procurement schedules for clean electricity projects as part of this announcement. CanREA members will play a key role in meeting Ontario's energy needs affordably with solar, wind and energy storage," said Vittoria Bellissimo, president and CEO, Canadian Renewable Energy Association.
"CanREA also appreciates that the Ontario government sees value to Ontario ratepayers in advancing Distributed Energy Resources. Our members are experts in this area and are already working hard to bring DERs to market."
Featured image: Todd Smith, Ontario's Minister of Energy. (Government of Ontario)