The Government of Ontario announced it is working with Ontario Power Generation (OPG) to commence planning and licensing for three additional small modular reactors (SMRs), for a total of four SMRs at the Darlington nuclear site.
Once deployed, these four units would produce a total 1200 megawatts (MW) of electricity, equivalent to powering 1.2 million homes, helping to meet increasing demand from electrification and fuel the province's strong economic growth.
"Our government's open for business approach has led to unprecedented investments across the province — from electric vehicles and battery manufacturing to critical minerals to green steel," said Todd Smith, Minister of Energy. "Expanding Ontario's world-leading SMR program will ensure we have the reliable, affordable and clean electricity we need to power the next major international investment, the new homes we are building and industries as they grow and electrify."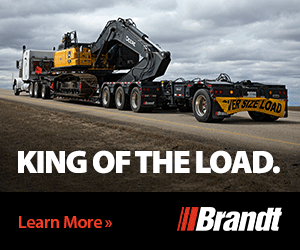 For the first time since 2005, Ontario's electricity demand is rising. While the government has implemented its plan to meet rising electricity demand this decade, the experts at Ontario's Independent Electricity System Operator have recommended the province advance new nuclear generation to provide reliable, baseload power to meet increasing electricity needs in the 2030s and beyond.
Subject to Ontario Government and Canadian Nuclear Safety Commission (CNSC) regulatory approvals on construction, the additional SMRs could come online between 2034 and 2036. This timing would allow Ontario Power Generation to apply learnings from the construction of the first unit to deliver cost savings on subsequent units. Building multiple units will also allow common infrastructure such as cooling water intake, transmission connection and control room to be utilized by all four units instead of just one, reducing costs even further.
"A fleet of SMRs at the Darlington New Nuclear Site is key to meeting growing electricity demands and net zero goals," said Ken Hartwick, OPG president and CEO. "OPG has proven its large nuclear project expertise through the on-time, on budget Darlington Refurbishment project. By taking a similar approach to building a fleet of SMRs, we will deliver cost and schedule savings, and power 1.2 million homes from this site by the mid-2030s."
Featured image: (Government of Ontario)