Transport Canada announced an investment of nearly $94 million under the National Trade Corridors Fund for a cargo development project at Toronto Pearson International Airport.
The project will improve cargo capacity by building two new facilities: the South Cargo Transfer Development Facility (YYZ South) and the North Cargo Apron Development (YYZ North). YYZ South will increase capacity for incoming cargo, and YYZ North will build additional infrastructure for more cargo aircraft parking spaces, which will also increase cargo capacity.
"It's no secret that the last few years have been difficult on supply chains here in Canada and across the world. Toronto Pearson Airport is a key player in Canada's transportation supply chain, and today's funding of nearly $94 million is great news for the airport's cargo-handling capabilities, for our supply chains, and for Canadians," said Omar Alghabra, Minister of Transport.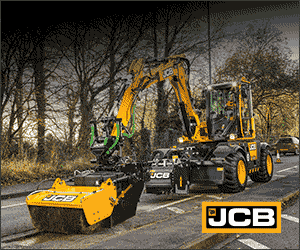 With Pearson Airport being a key gateway for global and domestic cargo operators, this new funding will help strengthen supply chains and ensure Canadians get the goods they need on time. Together, these two new facilities will help handle more essential cargo coming through Pearson Airport and contribute to building a stronger supply chain in the Greater Toronto Area.
"The substantial funding from National Trade Corridors Fund for our cargo development project will enhance our position as a vital gateway for global and domestic cargo operators. With improved capacity and infrastructure, we will facilitate faster and more efficient goods transfer, benefiting Canadian businesses and consumers. Toronto Pearson Airport is a competitive cargo hub, that is critical to the serving the population and the growing manufacturing sector in the country," said Deborah Flint, president and CEO, Greater Toronto Airports Authority.
Featured image: (Transport Canada)