Ontario Power Generation (OPG) announced that a new nuclear materials sorting facility in Kincardine is now operating at full tilt, helping to reduce, reuse, and recycle nuclear materials produced by OPG's clean and reliable nuclear operations.
Representatives from OPG, its subsidiary Laurentis Energy Partners, Energy Solutions Canada, as well as the Mayor of the Municipality of Kincardine, Kenneth Craig, came together to cut the ceremonial ribbon and officially open the Western Clean-Energy Sorting and Recycling (WCSR) facility.
Located near the Western location of OPG's Nuclear Sustainability Services (NSS) in Bruce County, the new state-of-the-art facility operated by OPG spans 42,000 square feet and employs about 25 people.
Since opening, staff have been making impressive strides in using the new space to strategically sort low-level radioactive materials, such as used worker garments, small tools, mops, and rags, to reduce the volume of materials currently stored at OPG's NSS Western site.
Despite common misperceptions, it is low-level radioactive materials that make up about 90 per cent of the total volume of nuclear materials. The goal is to reduce volumes through processing and maximize the recycling and free release of clean materials.
Volume reduction ultimately lessens the need for new storage buildings, cut the cost of decommissioning stations, and reduce the amount of space needed in interim storage and eventual permanent disposal facilities.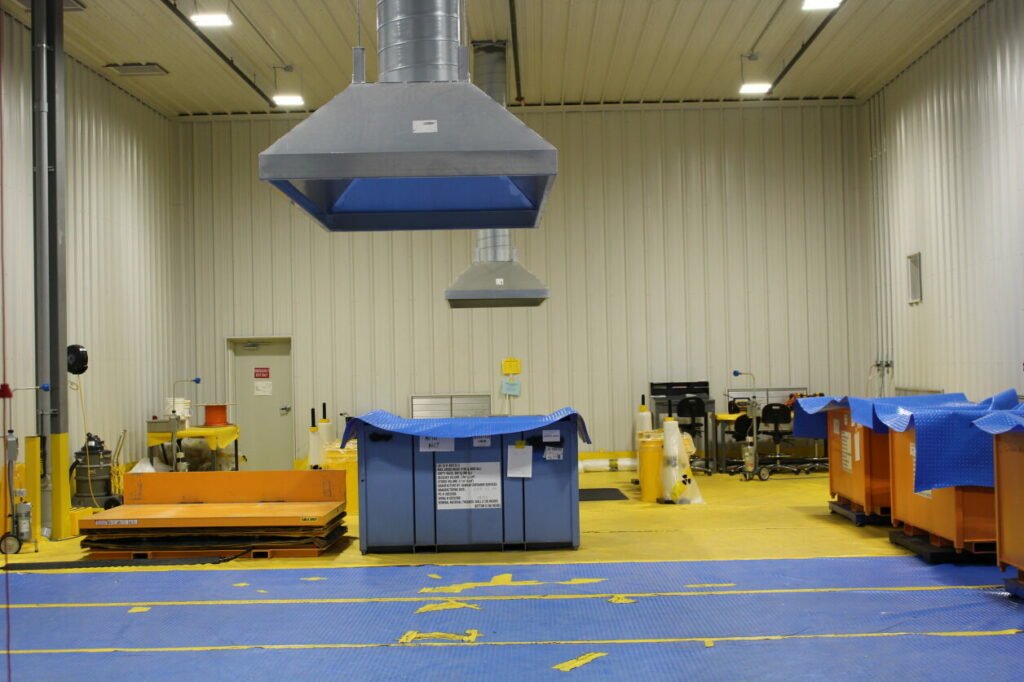 This is just one of the ways OPG continues to leverage more than 50 years of operational experience and expertise in nuclear power to ensure its future sustainability.
Through NSS, OPG continues to safely manage used fuel from its nuclear operations, find innovative ways to reduce and shrink low- and intermediate-level materials, and leverage important isotopes for the well-being of society.
Unlike other forms of energy, nuclear power is the only industry that accounts for all of its by-products, which are small in volume, safely stored, closely tracked, rigorously regulated, and well managed.
"This new facility will help OPG and the nuclear industry support the three Rs – reduce, reuse, recycle – and reduce our environmental footprint," said Mark Welt, Director of Western Operations for OPG's NSS. "By carefully sorting and segregating what is clean, what is recyclable, and what can be processed to reduce the volume, we can minimize the amount of nuclear materials in storage. This will help build a sustainable future in line with OPG's Climate Change Plan."
Construction on the WCSR began in 2022 as a collaboration between OPG, Laurentis, and Dancor Construction Ltd. In agreement with Laurentis, Energy Solutions Canada provided licensing support for the new facility.
Featured image: Representatives from OPG, Laurentis Energy Partners, Energy Solutions Canada, and the Mayor of the Municipality of Kincardine, Kenneth Craig, cut the ceremonial ribbon to officially open the Western Clean-Energy Sorting and Recycling (WCSR) facility. (OPG)