Canada's housing crisis was front and centre during day one of the Canadian Council for Public-Private Partnerships' (CCPPP) annual P3 2023 conference in Toronto.
"We have an immediate challenge and that is housing. That is going to be with us for the next few years for sure," said Peter Fragiskatos, Parliamentary Secretary for Sean Fraser, the Minister of Housing, Infrastructure and Communities, during the opening conference's opening address. "So, tying housing to infrastructure…I think is something you are going to continue to see the government emphasize. We will continue to work with the private sector to bring their knowledge and their abilities to the fore to get those results," he added.
With Canada's population hitting 40 million and rising, communities large and small are experiencing a boom in growth — and in their infrastructure needs, from energy to housing, highways to community centres.
"The tie between housing and infrastructure has always been obvious but not emphasized by governments of the past," said Fragiskatos. "One of the fundamental objectives of minister Fraser has been to ensure that there is much more of a tie that's not just emphasized but in our infrastructure vision and is really brought to the fore."
The MP for London North Centre also discussed the National Infrastructure Assessment and how it can play a role in setting priorities.
"We need a council of experts to advise on the way forward. Net-zero is fundamental to every conversation that we are having, including on the infrastructure side obviously, but an advisory council or board would be crucial because they would bring the expertise, the background. They would have the necessary talents and abilities to give government insight on what exactly we can do."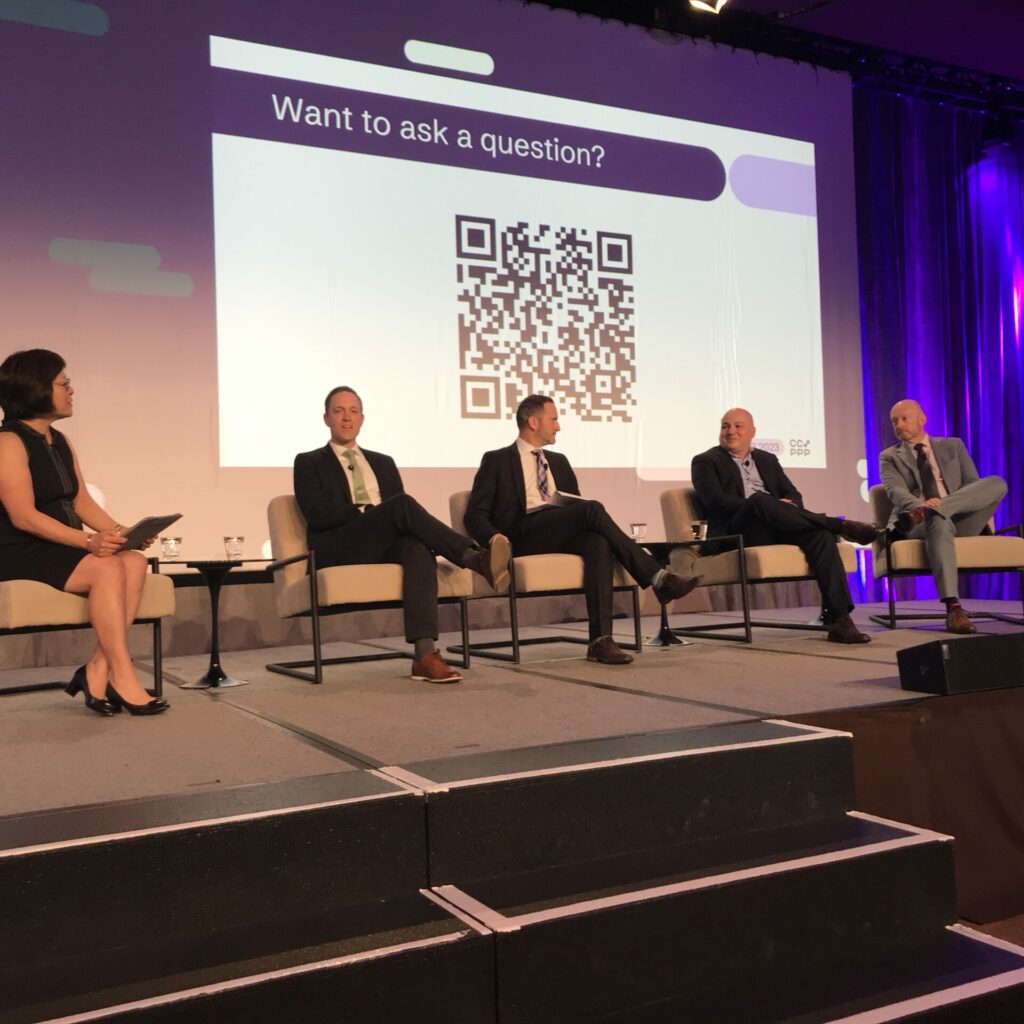 Day one also saw numerous panels covering a variety of topics of interest, including one entitled, "Bridging the Divide: New Thinking to Resuscitate the Canadian P3 Market," which delved into finding real, actionable solutions to repair relationships, grow competition, drive innovation, rebalance risk and guide government policies on infrastructure and procurement.
The panel consisting of Joey Comeau, COO & EVP, Capital, EllisDon, Eitan Ladizinsky, SVP, Aecon Concessions, Michael Lindsay, president and CEO, Infrastructure Ontario, and Cory Grandy, Deputy Minister, Transportation and Infrastructure, Government of Newfoundland and Labrador.
"We want the win-win situations," said Lindsay, who also updated the audience on some of Infrastructure Ontario's key recent achievements.
"Despite the challenges from the past four years, IO has completed 29 projects since 2020. We have 29 projects in active construction, we are actively procuring 15 projects, and a further 15 projects are slated to begin procurement in 2024. All told, we have successfully delivered more than 80 P3 projects, 68 per cent of which were completed on time and 94 per cent completed on budget."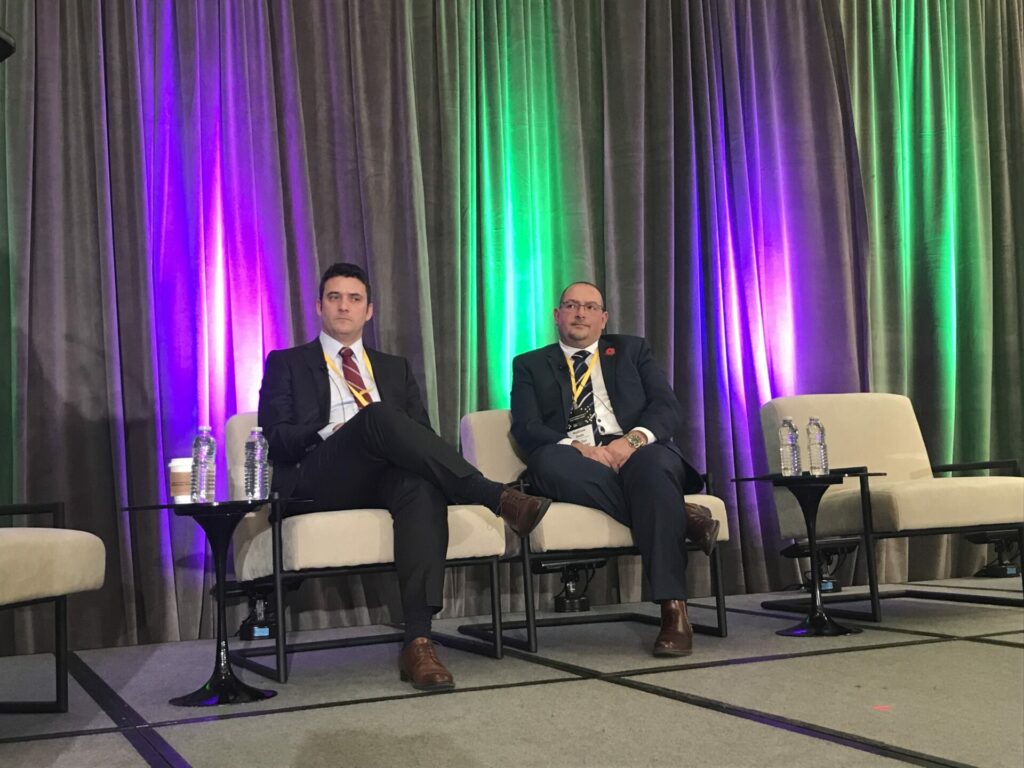 (L to R) Marc-Olivier Ranger and Matthew Slade.One of the day's breakout sessions led a discussion on the lessons learned from the recent Ottawa LRT Inquiry report.
The report is proving to be an important document for both government and the private sector as they weigh how to improve the delivery of public infrastructure. Chief among the recommendations is a renewed focus on the third "P" in P3s – partnership.
A strong partnership between the public and private partners ensures challenges are met and resolved together.
"The moment you put a number out there, it becomes an anchor," said Marc-Olivier Ranger corporate secretary, VIA HFR. "From the public sector, don't underestimate the scrutiny you will face."
For Matthew Slade, vice president, Rail Operations with EllisDon, the highly-technical nature of transit projects are a difficult fit sometimes for the P3 delivery model. "Specific decisions made too early can limit the private partners' ability to innovate and improve the project."
Featured image: Peter Fragiskatos, Parliamentary Secretary for the Minister of Housing, Infrastructure and Communities. (John Tenpenny)