Developing clean energy assets for Indigenous communities across Canada is integral to meeting our national needs for the reduction of greenhouse gas emissions and the creation of a resilient energy system.
But doing so isn't as simple as buying a tract of land and putting up solar panels or a wind turbine. For the communities impacted by the development, the introduction of a renewable energy system brings with it economic opportunities that must provide tangible benefits to the local people in order to get both legal and social approval to proceed.
According to numbers presented by Chris Henderson, president of Lumos Clean Energy Advisors, there are over 1,300 clean energy projects involving Indigenous communities in Canada. Those projects have resulted in approximately 15,300 Indigenous jobs and $167 million in returns.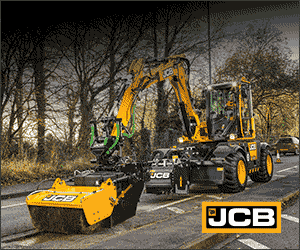 Those direct benefits have become the cornerstone of renewable energy development in Indigenous communities, as the projects have become a catalyst for economic development and skills training.
"We don't want to be excluded from the clean energy transition," said Kim Scott, chief executive officer of AKI Resources and member of the Kitigan Zibi First Nation in Quebec, located approximately 125 kilometres north of Ottawa. "We want a future where we can participate. There is a future where we can all benefit from clean energy."
Those benefits include being part of the construction, operation, and maintenance solution for the renewable energy project, using local workers through every stage of the process to grow institutional knowledge and provide economic stability for the community.
That was a key component of what Troy Jerome, president of Sen'ti Environmental and citizen of the Mi'kmaq Nation described as a sort of "reverse RFP" that was used in procuring a wind farm on nation territory. Located along the Gaspé Peninsula in Quebec, the nation sent a Request for Proposals-style document to companies interested in constructing a wind farm, which includes the expectations for local benefits in the construction and operation of the farm. Companies that were willing to meet the local needs, ones that would benefit the community long-term, reached out to discuss working together on the project.
With countless billions of dollars worth of clean energy opportunities in Indigenous communities across Canada, companies willing to work with these communities to ensure mutual economic prosperity could find themselves with no shortage of projects to build in the years to come.
*The preceding article is one in a series of exclusive stories from the Federation of Canadian Municipalities' Sustainable Communities Conference in Ottawa.