Infrastructure Ontario (IO) and Michael Garron Hospital (MGH) have awarded a fixed-price contract to EllisDon Infrastructure MGH Inc. to design, build, and finance the major redevelopment project, which includes a new patient care tower, at Michael Garron Hospital. EllisDon Infrastructure MGH Inc. (EllisDon) was selected as the preferred proponent for the $411-million project in January of 2018.
"Together with EllisDon, Infrastructure Ontario and our communities, we will now embark on the largest construction project in the history of our hospital," said Sarah Downey, president and chief executive officer of Michael Garron Hospital. "Once complete, our facility will have more single patient bedrooms, consolidated clinic spaces, lush community gardens, and a large retail area off the main lobby. The design will also incorporate architectural elements which welcome diversity, harness natural light and facilitate a positive patient and family experience. I'm so proud of this project as well as the teams that worked tirelessly to get us here and look forward to all the benefits this project will bring to the future of care at Michael Garron Hospital."
The EllisDon team includes: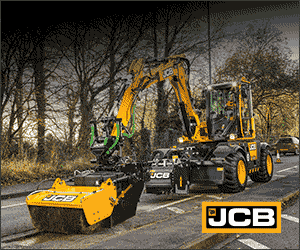 Developer: EllisDon Capital Inc.
Design-Builder: EllisDon Design Build Inc.
Design Team: B+H Architects and Diamond Schmitt Architects
Engineering Teams: Mulvey & Banani International Inc., Crossey Engineering Ltd., Stephenson Engineering Ltd. and WalterFedy
Financial Advisor: EllisDon Capital Inc.
The project involves renovations within the existing hospital and new construction of an eight-story patient care tower with a three-story podium connecting to the existing hospital, as well as demolition of some existing space. The scope of work includes approximately 550,000 square feet of new space and 100,000 square feet of renovations.
The redevelopment project will enable the delivery of efficient, accessible, high-quality patient care, while replacing some of the oldest spaces in the hospital.
EllisDon will now mobilize on site and construction will begin, with an expected Substantial Completion date of September 2023.
This project is being delivered using IO's Alternative Financing and Procurement (AFP) model. The project is expected to achieve a Leadership in Energy and Environmental Design (LEED) Silver certification for design excellence and sustainability.