Fraser Crossing Partners, a 50/50 joint venture between Acciona and Aecon, has reached financial close on the Pattullo Bridge Replacement Project in British Columbia.
The $967.5-million contract includes the design and construction of the new bridge, the road connections at the bridgeheads and the removal of the old bridge.
"People in the Lower Mainland depend on the Pattullo Bridge every day, and they deserve safe, easy, toll-free commutes," said Premier John Horgan. "The current bridge has needed to be replaced for years, and I'm proud our government is getting it done in a way that benefits the local community with good jobs and training opportunities. This is all part of our work to keep people and goods moving as we build a strong, sustainable B.C."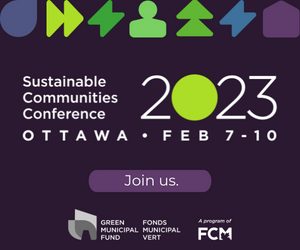 The nearly $1.4-billion Pattullo Bridge Replacement Project is being delivered under the Province's Community Benefits Agreement (CBA), which prioritizes hiring local workers, including Indigenous peoples, women, people with disabilities and other under-represented groups who are qualified to do the work, in a safe, welcoming work environment. This project will help diversify and grow B.C.'s skilled workforce by providing opportunities for Red Seal apprentices to work on site and gain the experience they need to launch good careers in the trades.
The four-lane bridge will have wider lanes and better connections into Surrey and New Westminster, improving ease of travel on this corridor for locals and commercial vehicles. The design includes dedicated pedestrian and cyclist lanes, separated from traffic, that will improve safety for all road users and encourage active transportation options. The bridge will be built to allow for potential future expansion to six lanes.
The total project budget of almost $1.377-billion remains the same to cover costs outside of the contract with Fraser Crossing Partners, including project management, financing, risk management, property acquisition and other project-related costs.
The Fraser Crossing Partners team includes:
Acciona Construccion S.A.;
Acciona Infrastructure Canada Inc.;
Aecon Group Inc.;
Aecon Constructors, a division of Aecon Construction Group Inc.;
Leonhardt, Andra und Partner Beratende Ingenieure VBI AG;
Hatch Corporation; and
EXP Services Inc.
BC Infrastructure Benefits is responsible for implementing the CBA for the project and will be the employer for workers on the project.
Construction will begin in the coming months. The new bridge is scheduled to open in fall 2023.