Prince Edward Island Premier Wade McLaughlan has announced changes to the provincial cabinet following the announcement that Allen Roach and Alan McIsaac would not be running in the next provincial election.
The Members of the Legislative Assembly (MLA) that has taken on new portfolios are:
Jordan Brown, MLA for Charlottetown-Brighton and minister of Education, Early Learning and Culture, was given the additional responsibilities of Justice and Public Safety, and attorney general;
Richard Brown, MLA for Charlottetown-Victoria Park, was sworn in as minister of Communities, Land and Environment;
Robert Mitchell, MLA for Charlottetown-Sherwood, was sworn in as minister of Health and Wellness;
Heath MacDonald, MLA for Cornwall-Meadowbank, was sworn in as minister of Finance;
Robert Henderson, MLA for O'Leary-Inverness, was sworn in as minister of Agriculture and Fisheries; and
Chris Palmer, MLA for Summerside-Wilmot, was sworn in as minister of Economic Development and Tourism.
The MLAs who will continue with their previous ministerial responsibilities are: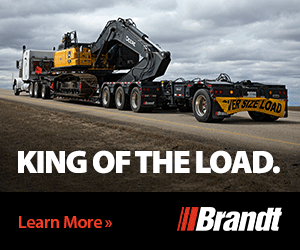 Premier Wade MacLauchlan, president of Executive Council, minister of Aboriginal Affairs, minister of Intergovernmental Affairs, minister of Acadian and Francophone Affairs;
Paula Biggar, minister of Transportation, Infrastructure and Energy and minister responsible for the Status of Women;
Sonny Gallant, minister of Workforce and Advance Learning;
Tina Mundy, minister of Family and Human Services; and
Pat Murphy, minister of Rural and Regional Development.
"We have an energized, strong team committed to advancing the priorities of Islanders such as job creation and economic growth, supports for seniors, healthcare, education, and helping communities. These changes will provide new approaches and opportunities for ministers to bring different perspectives to this work," said Premier McLauchlan. "This new cabinet reflects the talent and experience of the team and the mandate that Islanders have supported."
The PEI Government is next scheduled to go to the polls in October of 2019.