The Professional Engineers Ontario (PEO) has announced the selection of Johnny Zuccon as the association's new registrar. He has been serving as interim registrar since February 2018.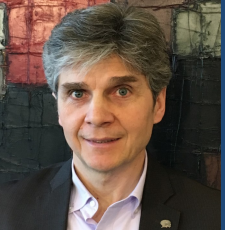 As registrar, Zuccon will be responsible for PEO's administration of the Professional Engineers Act. Under the authority of the act, PEO licenses professional engineers, and sets standards for and regulates engineering in Ontario so that the public interest is served and protected.
He has a 23-year tenure with the association, including 15 years as a member of the senior management team. His regulatory experience includes deputy registrar, tribunals and regulatory affairs, deputy registrar, standards and regulations, director of professional affairs, and manager, external relations.
"As interim registrar, Johnny demonstrated sound leadership, communication, relationship management, accountability and decisiveness. We trust the transition will be seamless. At the same time, we trust that Johnny will be able to champion change and renewal initiatives, addressing processes, systems and culture at all levels of the organization," said David Brown, president of PEO.
Zuccon holds a Master's of Applied Science, Mechanical Engineering and a Bachelor of Applied Science, Mechanical Engineering from the University of Toronto. He has been licensed to practise professional engineering in Ontario since 1986.