The primary construction work on Phase III of the project to redevelop Route 185 into a two-lane divided highway is officially underway.
"I am happy to announce the start of this major work on Autoroute 85, which will significantly improve safety and traffic flow for users. It is another step toward redeveloping Route 185 into an uninterrupted highway link between Quebec and New Brunswick, which will support trade with the Maritime provinces by facilitating the movement of people and goods," said Rémi Massé, MP for Avignon–La Mitis–Matane–Matapédia.
The first work site is located in Saint-Antonin and extends over 8.3 kilometres. Three other projects will also start this summer and cover just over 13 kilometres of highway in the municipalities of Saint-Antonin, Saint-Hubert-de-Rivière-du-Loup, and Saint-Honoré-de-Témiscouata.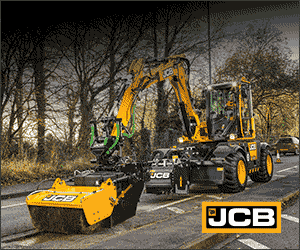 Phase III will complete Autoroute 85, which will connect Autoroute 20 at Notre-Dame-du-Portage to the New Brunswick border. A gradual roll-out of this final section of Autoroute 85 is slated to begin in 2021.
The project cost of Phase III is nearly $942.9 million. The Government of Quebec will cover $553.2 million of the costs and the Government of Canada up to $389.7.
Phase III represents the final step in the conversion of Route 185 into Autoroute 85, also known as the Autoroute Claude-Béchard. This project is part of the Quebec Infrastructure Plan (PQI), included in the "en réalisation" category.
This nearly 40‑km phase from Saint-Antonin to Saint-Louis-du-Ha! Ha! includes seven separate sections.
In 2019, construction work will be carried out on four of these sections and will affect the communities of Saint-Antonin, Saint-Hubert-de-Rivière-du-Loup and Saint-Honoré-de-Témiscouata.
Phase I was rolled out between 2002 and 2013, and the roll out of Phase II took place between 2013 and 2015.