The City of Prince Rupert celebrated completion of the newly constructed Woodworth dam structure. This project has been one of the most significant infrastructure undertakings in the City's history, and was a multi-year project that began with the replacement of a water supply line and access road to the dam in 2015.
"Replacement of this most critical piece of 100-year-old water infrastructure was a major investment that Council saw through over the last two terms," said Mayor Lee Brain. "Since 2016 we have been pumping from our secondary water supply as upgrades have been underway, and in the next few weeks, we will be able to switch back to our primary water supply. The last component will be water filtration, which is currently in the engineering phase. We want to thank the community for their continued patience during this process."
Given the City's primary and secondary water supplies are remotely located, construction of the dam was a significant challenge. Due to the composition of the surrounding area, all fill and construction materials had to be barged over from Kaien Island. Additionally, the project saw two major weather-related landslides that blocked access for construction and caused significant delays. Combined with these unanticipated events were supply chain issues related to the pandemic, causing delays that we understand have been frustrating for the community.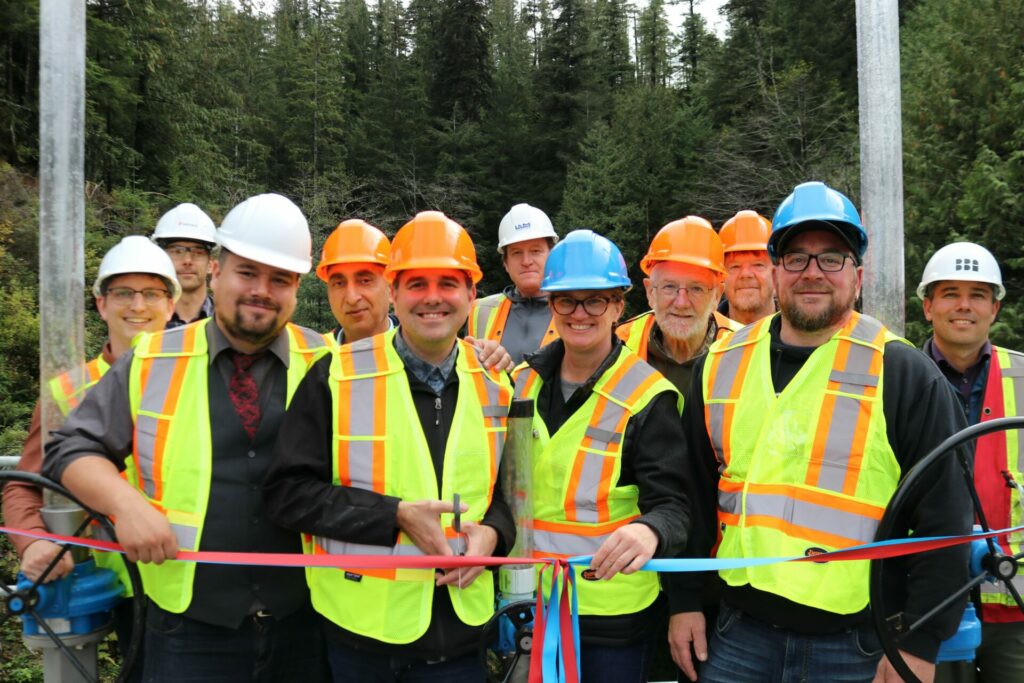 Despite these delays, however, the City reported that our contractors Eiffage Canada are now in the home stretch of the project and we will soon return to our primary water supply.
Before the City can return to its primary water supply at Woodworth Lake, a few activities remain – namely, excavation of the streambed, road development, switching over the waterline, and any remaining environmental works before the contractors leave the site.
At higher elevation, the primary water supply at Woodworth Lake is less prone to weather-related run-off and sediment, which have contributed to increased quality advisories in recent years. According to the City, the most effective means of preventing advisories will be the implementation of a water treatment system. Prince Rupert is currently in the engineering phase for this last phase of our system upgrades, and will provide updates to the community as the project progresses. We anticipate water treatment to come online before the end of 2024.
Featured image: (City of Prince Rupert)