The Government of Canada has announced the awarding of the first installment of gas tax funding for all ten provinces and all three territories.
"Local governments know best what their communities need and the Government of Canada is proud to deliver stable, long-term funding that they count on to develop and maintain their public infrastructure," said François-Philippe Champagne, Minister of Infrastructure and Communities. "By investing in our communities, the Government of Canada is promoting economic growth and environmental sustainability, and helping ensure all Canadians have access to the opportunities they need to succeed."
Communities can invest across 18 different project categories: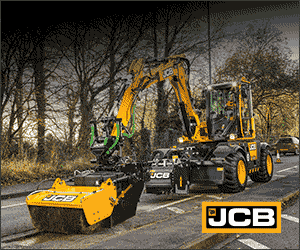 public transit
wastewater infrastructure
drinking water
solid waste management
community energy systems
local roads and bridges
capacity building
highways
local and regional airports
short-line rail
short-sea shipping
disaster mitigation
broadband and connectivity
brownfield redevelopment
culture
tourism
sport
recreation
They can also use the funds immediately for priority projects, bank them for later use, pool the dollars with other communities for shared infrastructure projects, or use them to finance major infrastructure expenditures.
The approximate allotments given to the 11 jurisdictions were:
British Columbia – $139.3 million
Alberta – $114.7 million
Saskatchewan – $30.9 million
Manitoba – $36 million
Ontario – $408 million
Quebec – $252 million
New Brunswick – $23.8 million
PEI – $8.25 million
Nova Scotia – $29.2 million
Newfoundland and Labrador – $16.4 million
Yukon – $8.25 million
Northwest Territories – $8.25 million
Nunavut – $8.25 million
For more information on federal gas tax funding, visit http://www.infrastructure.gc.ca/plan/gtf-fte-eng.html.