The Government of Canada has delivered the first of two $408-million annual installments of the federal Gas Tax Fund (GTF) to Ontario. In total, the province will be provided with over $819 million this year through the fund.
The GTF is a long-term, indexed source of funding that supports local infrastructure projects in more than 600 communities across the province each year. The City of Toronto is planning to put its share into the replacement and renewal of its transit fleet to improve passenger safety and mobility. In the Town of Uxbridge, residents will enjoy smoother and safer roads thanks to major road reconstruction throughout the community. In the Municipality of Central Huron, residents will see the existing storm collection system improved thanks to a new storm drain bypass on Mary Street, relieving flooding during heavy rainfall events.
"Local governments know best what their communities need and the Government of Canada is proud to deliver stable, long-term funding that they count on to develop and maintain their public infrastructure," said François-Philippe Champagne, Minister of Infrastructure and Communities. "By investing in our communities, the Government of Canada is promoting economic growth and environmental sustainability."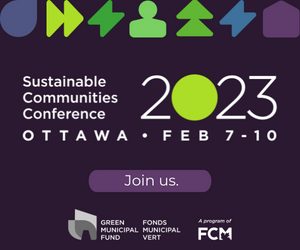 Other communities will use the funding to improve and repair their local roads, bridges and wastewater systems, leading to communities that are cleaner and better connected to each other. In addition, the Province of Ontario will use a portion of the annual allocation to maintain and upgrade rural access roads in unincorporated areas of northern Ontario.
"Between 2014 and 2018, Ontario municipalities will have received more than $3.8 billion from the federal Gas Tax Fund to invest in local infrastructure," said Lynn Dollin, president of the Association of Municipalities of Ontario. "Federal Gas Tax investment is making a difference in our communities, resulting in smoother roads, better public transit, more playgrounds and much more. AMO is proud to deliver this federal funding directly to Ontario's municipal governments."
Transit, roads and water systems are only three of the 18 project categories eligible for funding under the program. This wide range demonstrates the flexibility of the GTF in allowing communities to direct their allocations to their most pressing local needs.
The two federal Gas Tax Fund installments for this year flow to municipalities through the Association of Municipalities of Ontario, with the exception of the Toronto allocation that flow directly to the City of Toronto. As well, a portion of the annual provincial allocation is also used by the province to maintain rural roads in northern Ontario on behalf of local roads boards.
Communities can invest across 18 different project categories. They can also use the funds immediately for priority projects, bank them for later use, pool the dollars with other communities for shared infrastructure projects, or use them to finance major infrastructure expenditures.