The new state-of-the-art facility that houses both the Provincial Court of British Columbia and the Supreme Court of British Columbia is ready to open in the new year.
Provincial court operations will commence at the new building in Abbotsford, B.C. on January 18, 2021, followed by Supreme Court operations on February 1, 2021. The new courthouse will also be able to accommodate proceedings of the Court of Appeal for British Columbia.
"This long-awaited facility will offer a wider range of justice programs and services, making it more convenient for the residents of Abbotsford and surrounding region," said David Eby, Attorney General. "The new courthouse will expand from five to 14 courtrooms, increasing access to justice."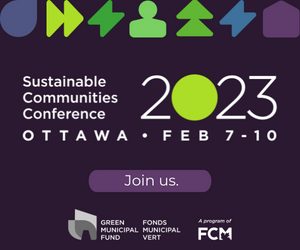 The 16,723 square-metre (180,000 square-foot), four-storey building houses a variety of courtrooms – eight Provincial, three Supreme and three initial appearance/conference rooms.
"The completion of the new Abbotsford Law Courts is welcome and exciting news for the project partners and community," said Lisa Beare, B.C.'s Minister of Citizens' Services. "This modern and fully accessible building was built to Leadership in Energy and Environmental Design (LEED) Gold standards and will provide safe, secure and effective justice services to the local community and region for years to come."
The facility includes a law library and state-of-the-art technology to support the delivery of justice services well into the future. Best-practice building design was used to respond to the evolving needs for access to justice services.
"The City of Abbotsford is extremely grateful to the Government of British Columbia for this significant investment in our community and our region," said Henry Braun, mayor of Abbotsford. "The opening of the Abbotsford Law Courts with new Provincial and Supreme Court facilities not only means better access to our justice system, but also provides services and jobs to residents across the region and plays a foundational role in the city's civic precinct and our growing city centre."
The new courthouse also houses the BC Prosecution Service, Community Corrections and a Justice Access Centre to help people with their family and civil law issues.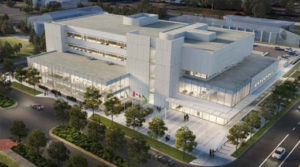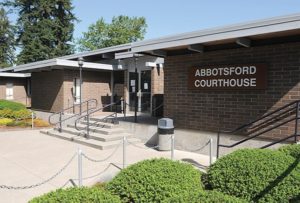 The Abbotsford Law Courts building is located at 32375 Veterans Way (Trethewey Street and Veterans Way). It replaces the existing courthouse at 32203 South Fraser Way.
A virtual celebration is being planned for the new year.