Infrastructure Ontario (IO) and Metrolinx have issued a Request for Qualifications (RFQ) for interested parties to design, build, and finance the Existing Stations Renovations project, which is part of the Stations and Off-Corridor program. The project is part of the GO Regional Express Rail (RER) program.
The RFQ outlines the scope of work required, which includes:
Upgrades to 22 existing stations, including;
Upgrades to station buildings, platforms and signage; and
Upgrades to bus loop, parking and passenger pick-up and drop-off upgrades.
"This exciting development for customers is an early step toward getting our GO stations ready to handle the increase in weekly train services from 1500 today to 6000 by the year 2025," said Phil Verster, president and CEO of Metrolinx. "It's all part of our plan to expand GO Transit, cut journey times, help manage road congestion, and give customers more travel choices."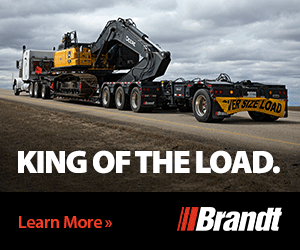 The RFQ is the first step in the procurement process to select a team to deliver the project. IO and Metrolinx will evaluate submissions to prequalify project teams with the relevant design, construction experience and financial capacity to undertake a project of this size and complexity.
Teams that qualify will be invited to respond to a Request for Proposals in winter 2018/2019. Interested companies must register with www.merx.com to download the RFQ.
The project is being delivered as a Design, Build, Finance (DBF) contract using Infrastructure Ontario's Alternative Financing and Procurement (AFP) model.