The Government of British Columbia has approved $157 million in capital funding for the replacement of Nanaimo Correctional Centre (NCC) will proceed. The result will be a purpose-built facility that enhances safety, security, and space to continue successful programs.
"We envision a new centre that will better support staff and enhance NCC's unique, effective programs, including the Guthrie Therapeutic Community (GTC) and vocational and educational programs delivered in partnership with Vancouver Island University," said Mike Farnworth, Minister of Public Safety and Solicitor General.
Originally built as a reform school in 1953, NCC is one of two provincial correctional centres housing only sentenced, open and medium classified individuals who do not require higher levels of supervision.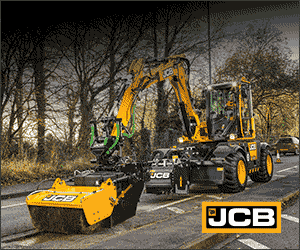 The government has posted a request for qualifications (RFQ) to identify proponents capable of designing and building the new facility on provincial land next to the existing NCC facility. The RFQ is posted at: https://www.bcbid.gov.bc.ca/open.dll/welcome?language=En
"It's estimated that replacing NCC will bring major regional economic benefits, including approximately 650 direct and 275 indirect jobs, plus nearly 100 spinoff jobs associated with spending by those workers," said Jinny Sims, Minister of Citizens' Services.
With a campus-style configuration to maximize the use of the natural surroundings of Brannen Lake, the new centre will be designed to:
Maintain the 190-room capacity of the current centre (80 rooms for medium custody, 50 rooms for GTC and 60 rooms for secure and remand custody);
add a new 12-room unit for short-term custody for women from Vancouver Island;
offer modernized spaces for educational, vocational, certified trades and rehabilitative programming, plus specialized areas for food services, health care and working with those with complex mental health and other needs; and
support culturally responsive programming and spaces through collaboration with the Snuneymuxw and Snaw'Naw'As First Nations.
"While completion of this project is a few years away, I want everyone involved with the existing centre to know that it will be business as usual during the construction, with every effort made to mitigate disruptions to work routines and the daily lives of the individuals NCC supports," Farnworth said.
Site clearing for the new centre begins in summer 2019 and BC Corrections expects it will be operational by spring 2023.