The Vancouver Fraser Port Authority announced that following a rigorous environmental assessment process, that started in 2013, the Government of Canada has approved the Roberts Bank Terminal 2 Project.
"With this approval, we can advance one of Canada's most important trade infrastructure projects to date, bolster our national supply-chain resilience, and deliver generational economic benefits for Canadians and Canadian businesses," said Robin Silvester, president and CEO of the Vancouver Fraser Port Authority. "I'd like to thank Indigenous and local communities, scientists, industry, chambers of commerce, and all tiers of government, who have played such an important role in shaping the project to date."
The Roberts Bank Terminal 2 Project (No. 38 on ReNew Canada's 2023 Top100 Projects) includes building new land and a new three-berth marine container terminal near existing port terminals at Roberts Bank in Delta, B.C. The project will incrementally deliver an additional 2.4 million twenty-foot equivalent units (TEUs) of capacity, ultimately increasing Canada's west coast container capacity by approximately one-third.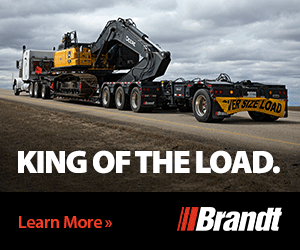 Besides enabling Canada's growing trade, additional container terminal capacity at the Port of Vancouver will strengthen national supply-chain resilience, by creating additional "buffer" to handle cargo surges, such as those experienced through the pandemic, and support recovery from weather-related disruptions, such as the severe flooding that B.C. experienced in late 2021 that contributed to port cargo backlogs well into 2022.
"Roberts Bank Terminal 2 has been designed in a way that ensures it aligns with our work toward our vision to make the Port of Vancouver the world's most sustainable port, including protecting and enhancing the natural environment and reflecting Indigenous priorities," said Judy Rogers, port authority board chair. "The port authority has collaborated with Indigenous groups on the project for more than a decade and now we look forward to working together to deliver economic, cultural and environmental opportunities and initiatives."
The port authority will continue to work closely with Indigenous groups on environmental mitigation and training, employment, contracting opportunities, as well as providing benefits through the Indigenous Legacy Benefit Fund and signed agreements with 26 Indigenous groups, as it continues its commitment to respectful, long-term relationship building.
The approval of this project comes after extensive consultation with local communities and Indigenous groups. The Roberts Bank Terminal 2 Project will be subject to 370 legally binding conditions, to protect the environment, local wildlife and land-use activities of Indigenous Peoples. These include:
Over 100 measures protective of local wildlife such as developing habitat creation programs to support western sandpiper populations and other shorebirds;
Development and implementation of an adaptive management approach to prevent negative effects to biofilm, which includes a minimum of three years of monitoring key parameters reviewed by an independent scientific body;
Limiting in-water construction to the window of least risk for several marine species;
Requirement for zero-emission cargo handling equipment on-site and to offer electrical power to vessels while berthed;
Installation of infrastructure to permit the safe passage of fish;
Requirement to avoid, mitigate and offset effects to fish and fish habitat and develop a follow-up program to monitor any impacts to the region's salmon as a result of the project;
Creation of a marine mammals' detection and response plan to protect marine mammals during construction; and
To further protect Southern Resident killer whales, the proponent must monitor noise levels to remain at or below a certain baseline level, implement procedures to delay departures of container vessels and reduce underwater noise during berthing activities when whales are present in the project area.
"Our government makes decisions that take into account science, environmental protection and economic needs. The approval of this project was not taken lightly. With strong measures, we will protect our ecosystem while increasing Canada's supply chain capacity to ensure Canadians receive affordable goods on time while growing our economy and creating well-paying, middle-class jobs." said,Omar Alghabra, Minister of Transport.
The port authority will now continue to work toward obtaining other applicable approvals and permits to advance the project.
Featured image: Roberts Bank Terminal 2 (CNW Group/Vancouver Fraser Port Authority)