The Government of Alberta announced a request for proposals for engineering work has been issued to pave Highway 686 between east of Highway 88, near Red Earth Creek, and Peerless Lake in Peerless Trout First Nation. The project consists of engineering work for paving 61.7 kilometres of this east-west segment of the highway.
"We are pleased to work with Loon River First Nation, Peerless Trout First Nation and Bigstone Cree Nation to move this priority project forward to provide a safe and improved driving surface for area residents and industry. These improvements will not only enhance travel and increase access to essential goods and services but will also support economic growth and future corridor development in the region," said Devin Dreeshen, Minister of Transportation and Economic Corridors.
Highway 686, which connects central northern Alberta to the Peace Country, is an important route for area First Nation communities and industry. Paving this segment of the highway will improve safety and reduce travel times for area residents and commercial vehicles transporting goods. It will also enhance access to essential and emergency services.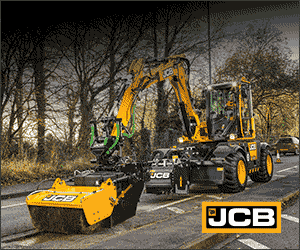 "Highway 686 is a vital lifeline for the health, safety, wellness and economic prosperity of Peerless Trout First Nation, which is why our Nation has long advocated for it to be paved. Moving forward with the first critical steps of this paving project marks a truly transformational day for our Nation," said Chief Gilbert Okemow, Peerless Trout First Nation.
The improvements also have the potential to support future economic corridor development in northern Alberta, in collaboration and partnership with affected First Nations that will continue to play a leading role.
"Paving this segment of Highway 686 has been a major priority for Loon River First Nation, Peerless Trout First Nation and Bigstone Cree Nation, and other First Nations in the region and across Treaty 8 territory for years. I am pleased to see this important project moving forward," said Rick Wilson, Minister of Indigenous Relations.
Engineering work for the grade, base and paving of the east-west section of Highway 686 will start this summer and is expected to be complete in summer 2024.
Construction could begin in winter 2024 and take approximately two to three years to complete.
"Bigstone Cree Nation joins in celebrating this good news for our neighbours and friends in Peerless Trout First Nation, as they can now finally look forward to the benefits and opportunities that come from safe, reliable road access. We look forward to our continued work together while ensuring that our Nations continue to be meaningfully engaged by the province as partners in all aspects of this project," said Chief Andy Alook, Bigstone Cree Nation.
Work is underway to pave the 26.5-kilometre north-south section of Highway 686 between Peerless Lake and Trout Lake.
Grading on this project is expected to take place this year and paving is expected to be completed in 2025.
"Launching this RFP marks the first step in an exciting project that will not only improve access and safety but that has the potential to create significant economic opportunities for our people during the construction phase and beyond. Loon River First Nation is excited to collaborate with our First Nation neighbours and partners to ensure that we capture and benefit from these opportunities," said Chief Ivan Sawan, Loon River First Nation.
Featured image: (Peerless Trout First Nation)