Spanish engineering and technology group Sener is participating as Independent Checker Engineer (ICE) in the new Montreal Réseau Express Metropolitain (REM), whose first segment between Brossard and Gare Centrale stations opened last month.
Sener, as ICE, verifies the correct fulfillment of the technical requirements for the design, execution, and regulations of the Réseau Express Metropolitain (REM) of Montreal, the most ambitious public transportation project carried out in the province of Quebec in the last 50 years.
The REM project is No. 10 on ReNew Canada's 2023 Top100 Projects report.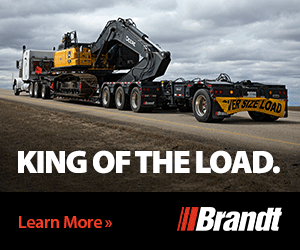 "At Sener, we feel ourselves as true protagonists in the improvement of mobility of people in major Canadian cities, especially here in Montreal, through the contribution of our technical knowledge and experience," said Ángel Ares, senior VP of Sener in Canada. "It is a real pleasure to be part of these challenges faced by the country in the modernization and improvement of transportation infrastructure, and to see the extraordinary results. That means faster commute, less time in traffic and more money in people's pockets as they trade their cars for a subway ticket."
The Montreal REM is a new, 67-kilometre integrated fully automated metro system, 18.2 Km of which is on elevated structures. It will be served by 26 stations (5 underground, 8 in viaduct and 13 on surface) connecting downtown Montréal, the South Shore, the West Island, the North Shore and Montréal–Trudeau airport. Currently under construction, REM is the largest public transport project in Québec in fifty years.
Sener, as the ICE, conducts an independent checking at the Contractor's design to verify the compliance with the technical requirements of Design, and Construction defined in the Contract. Sener also verifies the compliance with the local applicable regulations, and accordingly, Sener produces certificates and a report of conformity.
CDPQ Infra is responsible for the planning, financing, completion of the Montreal REM, and continue to build the rest of the $6.9-billion project supported by the Québec government and the Canadian government.
Sener has been involved in practically every rail and transit project developed in Canada in the last 10 years, including the Finch West LRT, the Eglinton Crosstown West Extension, the Ontario Line Civil South, the Scarborough Subway Extension, the On-Corridor project in the Metrolinx Rapid Transit Program in Toronto, the Confederation and Trillium Line in Ottawa, and the Valley Line in Edmonton.
Featured image: (Sener Group)