The governments of Canada and Ontario announced over $219 million in combined federal and provincial funding for Rogers to bring high-speed internet access to more than 66,000 households in over 300 Ontario communities, including over 600 Indigenous households.
The projects being announced are part of an existing partnership between Ontario and Canada. On July 29, 2021, the governments announced a Canada–Ontario broadband partnership to support large-scale, fibre-based projects that will provide high-speed internet access to more than 280,000 households across the province. This historic agreement was made possible by a joint federal-provincial investment totalling more than $1.2 billion.
"High-speed internet access is essential to the success of everyone, especially those living and working in rural communities in Ontario and across the country. The projects announced today will help improve access to health care and online learning services, create jobs in these communities, and keep people connected to their family, friends and loved ones. Our government is committed to making investments like these to help connect every Ontarian and Canadian to the high-speed internet they need to succeed," said Anita Anand, president of the Treasury Board.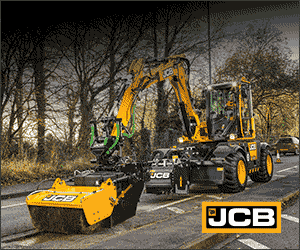 The announcement builds on the Government of Canada's progress toward ensuring that 98 per cent of Canadians have access to high-speed internet by 2026, and 100 per cent by 2030. The announcement also brings the Government of Ontario closer to achieving its goal of bringing reliable high-speed internet access to every community in the province by the end of 2025.
"The Ontario government is moving at an unprecedented pace to ensure every community across the province has access to reliable high-speed internet by the end of 2025. By working together with our federal partners and internet service providers, we are building a stronger, more connected province for everyone today and for generations to come," said Kinga Surma, Ontario's Minister of Infrastructure.
"Access to reliable high-speed internet is critical for residents in Ontario today to stay connected with friends and family, and for businesses to operate and grow. We are proud to invest with the Government of Canada and the Government of Ontario to bring high-speed fibre internet access to more than 66,000 households across southern Ontario, part of our coast-to-coast wireline network," said Ron McKenzie, Chief Technology and Information Officer, Rogers Communications Inc.
Featured image: (Government of Canada)