SNC-Lavalin announced it has been awarded a series of three contracts with the Société Québécoise des infrastructures (Quebec Infrastructure Corporation), to strengthen hospital infrastructure at sites across Quebec. Major expansion and redevelopment work will take place at the Hospital of Chicoutimi, Sept-Îles Hospital, and the Charles Le Moyne Hospital. A central focus of the projects will be expansions and redevelopments of operating rooms and specialized care units at the facilities.
"SNC-Lavalin has a long history of working on projects that have a unique and long-lasting impact on the cities and communities it serves in Canada and around the world," said Ian L. Edwards, president and CEO, SNC-Lavalin. "We know that governments are investing heavily in infrastructure, including public investment in healthcare, and we're well positioned to capture a healthy portion of that spend as we have the regional and global expertise of our Engineering Services business across healthcare and life sciences."
SNC-Lavalin's Engineering Services group, and its consortium partners, will support Société Québécoise des infrastructures by providing design and engineering, site surveillance, building information modelling management, and value engineering services during the next five years. SNC-Lavalin will also be supporting efforts to achieve LEED building environmental certifications, in recognition of portfolio decarbonization at the three sites. The cross-functional project teams, based out of the company's hubs in Montreal and Quebec City, will be composed of structural, civil, mechanical, and electrical engineers with significant hospital project experience.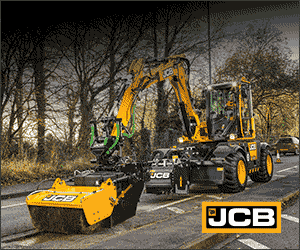 "Expansion and modernization work at these three hospitals will measurably increase capacity and improve patient care in the province," said Ben Almond, CEO, Engineering Services, Canada, SNC-Lavalin. "Our track record executing projects such as these in Quebec is well known as we have delivered much of the province's healthcare infrastructure. And as hospital emergency room capacity remains strained across Canada, we are ready to support other public sector partners with expansion and optimization projects."
Featured image: Sept-Îles Hospital. (Government of Quebec)