The Government of Saskatchewan announced that Link Developments Ltd. has been selected as the team that will construct and maintain the new Regina General Hospital (RGH) parkade with construction set to begin this fall.
Link Developments Ltd. was selected through a two-stage procurement process. A Request for Qualifications resulted in four teams moving forward to a Request for Proposals, where Link Developments Ltd. was ultimately selected as the successful team.
"This milestone is significant in addressing the challenges encountered by residents, staff and other users of the Regina General Hospital parkade facility," SaskBuilds and Procurement Minister Joe Hargrave stated. "Our commitment remains unwavering as we strive to deliver accessible and convenient infrastructure for the benefit of all Saskatchewan residents."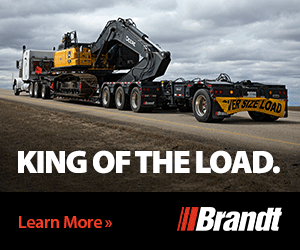 "Our government is very pleased to have a construction team in place for the new parkade at Regina General Hospital," Health Minister Everett Hindley said. "We have heard the concerns of staff and visitors to the hospital. This parkade will provide a safe, convenient option for parking for years to come.
The new parkade at the RGH will be built in the northwest section of the existing visitor parking lot. Link Developments' proposed design includes a parking facility with a total of 1,005 stalls, consisting of 873 stalls in the parkade and 132 surface stalls, for a net increase of 686 parking stalls.
"Ensuring a better quality of life for all Saskatchewan people remains a priority for this government and the key objectives for this project drive us closer toward this goal," Regina Pasqua MLA Muhammad Fiaz said. "These include improving safety, accessibility and convenience for staff, patients, families, and visitors at Regina General Hospital."
"The Saskatchewan Health Authority is pleased that the construction of the parkade at the RGH is moving forward," Michelle Mula, Interim Vice President, Quality, Safety & Chief Information Officer, of Saskatchewan Health Authority, said. "With safety at the forefront of our decision making, the parkade aims to provide additional safe and accessible parking at RGH for staff, patients and visitors."
Regina-based Link Developments Ltd. has been operating in Saskatchewan since 2014. Link Developments' team recently built the Eastgate Centre – Medical Professional Building with a heated parkade in Regina. They also built the University of Saskatchewan stadium parkade and the Avenue P Medical office building in Saskatoon.
"Our dedicated team of local consultants and contractors, in partnership with Cornerstone Credit Union, is grateful for the opportunity to construct this parkade for our community. Understanding the eager anticipation surrounding the necessity of this parkade, we are thrilled to bring this long-awaited project to life, serving our neighbours and families in Regina with heartfelt pride," Carmen Lien, Link Developments team spokesperson said.
Construction is expected to begin September 2023 and expected to be completed by the end of 2024.