The Royal Architectural Institute of Canada (RAIC) and the Canada Council for the Arts (CCA) announced the recipients of the 2022 Governor General's Medals in Architecture.
The biennial awards recognize and celebrate excellence in recently built—and designed—projects completed by Canadian architects. The 2022 competition continues a tradition initiated by the Massey Medals in 1950, providing an important source of understanding of the nature of Canadian architecture and the regional, cultural, and historic forces expressed in the built environment.
The 12 projects represent a variety of building types and sizes—from a commercial mixed-use space to a cottage to various institutional building configurations. They include a reimagined theatre, a forest pavilion, a stormwater facility, and a history and dialogue centre.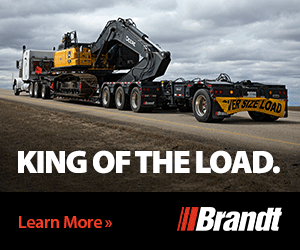 Winning projects come from across the country—from five Canadian provinces, along with two recipients from New York and New Jersey, USA.
The following are the 2022 recipients:
Occupancy: June 1, 2021
Construction Budget: $23 million
The Stormwater Facility (SWF) treats urban run–off from Toronto's new West Don Lands neighbourhood. The project represents state–of–the–art treatment of stormwater and elevates the spatial role of municipal infrastructure. The facility is composed of three distinct elements: a 20-metre diameter reservoir shaft to receive and siphon stormwater, the stormwater treatment plant itself, and the connecting concrete channel and surrounding gutters. SWF takes these constituent parts and unifies them into a whole that renders the facility's infrastructural functions legible, didactic and aesthetically compelling.
"The projects represented in this year's recipients of the Governor General's Medals in Architecture illustrate design excellence in a variety of building typologies through their contextual response, sustainability and creativity," said John Brown, President of the RAIC. "The thought and consideration of our award-winning Canadian architects taken in each project demonstrates their ability to produce dynamic spaces that are not only beautiful, but enlivening and enriching, enabling us to learn and grow. The RAIC is proud to empower, advocate and celebrate these architects and Canada's architectural community as a whole in an effort to create a better world for all."
Added Simon Brault, Director and CEO of the Canada Council for the Arts: "As we honor exceptional building across Canada, it seems only fitting to consider how aesthetics, sustainability and price affect both community and the environment. Our heartfelt congratulations and thanks to the 12 remarkable projects selected to receive a 2022 Governor General Medal in Architecture for their substantive contributions to the art of architecture in Canada."
Featured image: Cherry Street Stormwater Facility, Toronto, Ontario. (Adrian Ozimek)