Three teams have been prequalified to design, build, finance and maintain the Macdonald Block Reconstruction Project.
Teams were selected based on their design and construction experience, qualified personnel and financial capacity to deliver a project of this size and scope. The teams are:
EllisDon Infrastructure

Developer: EllisDon Capital Inc.
Construction Team: EllisDon Design Build Inc.
Design Team: NORR Limited
Facilities Management: EllisDon Facilities Services Inc.
Financial Advisor: EllisDon Capital Inc.
Fengate PCL Progress Partners

Developer: Fengate Capital and PCL Investments
Construction Team: PCL Constructors
Design Team: WZMH Architects
Facilities Management: Johnson Controls
Financial Advisor: Fengate Capital
Sandfield Partnership Solution

Developer: Brookfield Financial Corp. / Ledcor Developments Ltd.  / Walsh Infrastructure Canada, Ltd.
Construction Team: Ledcor Design-Build (Ontario) Inc. and Walsh Canada
Design Team: B+H Architects
Facilities Management: BGIS Global Integrated Solution
Financial Advisor: Brookfield Financial Corp., Ledcor Developments Ltd.  and Walsh Infrastructure Canada, Ltd.
A request for proposals is expected to be released in February 2018.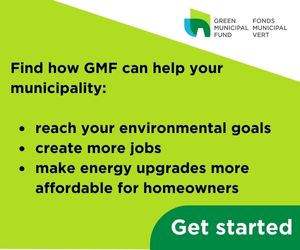 The Macdonald Block Complex is the administrative hub of Ontario government operations, accommodating approximately 3,600 people. The complex is used as government offices and has a total rentable area of about 1.22 million rentable square feet.
Completed in 1971, the Macdonald Block Complex has never undergone a major renovation. The core systems, including electrical, water, cooling, and heating, have reached the end of their useful life and must be replaced. The project involves the extensive reconstruction of the Macdonald Block Complex, which includes the Macdonald Block Podium, Hearst, Hepburn, Mowat, and Ferguson Towers in Toronto.