The City of Toronto celebrated the start of construction of 725 new rental homes, including 218 new affordable rental homes, at the first Housing Now site to break ground that will create new mixed-income, complete communities on City-owned land.
The development of 5207 Dundas Street West has been awarded to the Kilmer Group and Tricon Residential. The City, in partnership with CreateTO, Kilmer Group and Tricon Residential, is supporting the delivery of this project as part of the Housing Now Initiative, which Toronto City Council approved in January 2019 to activate City-owned lands to stimulate the development of affordable rental housing within transit-oriented, mixed-income, mixed-use and complete communities.
"Building more affordable housing is critical to creating a city that's accessible and inclusive to everyone. The City is committed to increasing the supply of affordable housing so that people of all different income levels and occupations can afford to live here. The City's Housing Now program is a great example of how strong partnerships between multiple levels of government, the private sector, the non-profit sector and the local community can help us build the housing we need," said Mayor Olivia Chow.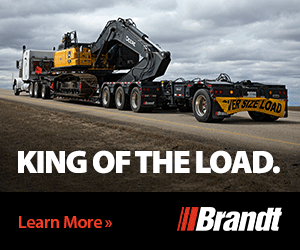 The site will deliver 725 residential homes, including 30 per cent affordable rental homes, 218 units, and 507 market rental homes. Rents for affordable homes will range from 40 per cent to 100 per cent of the Average Market Rent (AMR). This means that the homes will be affordable to a range of households, including those in need of deeply affordable rental housing.
"Today marks a significant achievement for our city and our community. We are breaking ground on the first Housing Now project, creating more diverse communities through mixed-income, mixed-use and transit-oriented projects on City-owned land across Toronto. As the Chair of the Planning and Housing Committee, I am proud of our part in moving this initiative forward because together, we are making Toronto a more affordable, inclusive and livable city for everyone," said Councillor Brad Bradford (Beaches-East York), chair of the Planning and Housing Committee and Board Director, CreateTO.
The development will include a mix of unit types from one-bedroom to four-bedrooms. It will also include retail uses providing amenities and services to support residents' needs and public spaces for community gatherings and events. In addition, the development will support the City's climate action objectives and target Toronto Green Standard Version 3, Tier 3, with zero carbon certification.
"CreateTO strives to help solve some of the City's biggest social and economic issues through bold and impactful real estate solutions and we are committed to helping provide much-needed affordable housing," said Vic Gupta, CEO, CreateTO.
The City has invested $77 million to decommission the former Six-Points Interchange, also known as the 'Spaghetti Junction' in Etobicoke. Six-Points was replaced by a new network of streets, unlocking almost 18 acres of land and creating seven blocks for redevelopment. The 5207 Dundas Street West development is one of five blocks identified for additional rental housing development through Housing Now. Other blocks include the proposed Etobicoke Civic Centre (ECC) location, a new Toronto Public Library branch, and new City parks. The five development blocks will include at least 2,781 residential homes, 904 of which will be affordable rental homes.
"We are thrilled to celebrate this significant milestone alongside our partners, the City of Toronto, CreateTO and Tricon Residential. Not only will this community deliver much-needed housing, it will also create an architectural landmark that all Torontonians will be proud of, thanks to exceptional designs by Henriquez Partners Architects, Smoke Architecture, and Claude Cormier et Associés. We're grateful for the shared commitment by all our partners and consultants in delivering this transformative community," said Ken Tanenbaum, vice chairman, Kilmer Group.
Since Housing Now was approved in January 2019, City Council has allocated 21 prime transit-oriented sites. To date, 10 of these sites have been re-zoned and market offerings have been completed for six of them. Construction at two other shovel-ready sites, 50 Wilson Heights Blvd. and 140 Merton St., is expected to begin before the end of this year.
Featured image: (City of Toronto)