With the release of its second playbook in its Agenda for Growth series, Toronto Region Board of Trade (the Board) and regional stakeholders are calling on Ontario's political parties to move ahead on recommendations to enhance transit in the region.
For the Toronto-Waterloo region's economy to succeed, a regional transit network is the price of entry. Limited regional integration, continued political interference, and a lack of sufficient and sustainable funding are hampering efforts to keep the region moving, say the Board, its chamber partners and regional transit stakeholders.
"With a provincial election on the horizon and municipal elections taking place in October, now is the time to put forward bold ideas, spark discussion and challenge politicians to outline how they will make our region more economically prosperous and livable," said Jan De Silva, president and CEO of the Toronto Region Board of Trade. "Superlinx reignited the critical conversation about the future of transit in the Toronto-Waterloo region. Our economy, our residents and our visitors require a modern transportation network across the region. We need to get moving."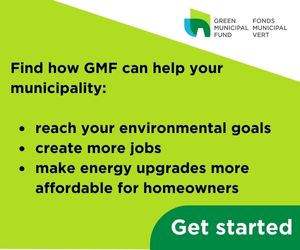 This playbook is an update to the Board's Superlinx concept paper, which was submitted to Metrolinx in November 2017. It incorporates feedback and solutions provided by the proposal's supporters and critics, identifying solutions to the region's challenges including:
Commercialize transit related real estate to develop housing and new revenue sources;
Attract pension fund partners;
Unlock the province's growth funding and borrowing capacity;
Depoliticize decisions and enhance independence and transparency;
Prioritize projects with evidence-based benefits;
Improve provincial policy coordination;
Integrate fares;
Expand commercial services and smart technologies for riders; and
Develop a rider-based funding formula.
"A single transportation authority in the Toronto-Waterloo region would be able to operate, implement, and develop regional transportation planning infrastructure in a more cohesive, cost-effective, and timely manner," said Todd Letts, CEO of the Brampton Board of Trade. "A collective approach to regional transit would allow our cities to have more cohesive planning, better connectivity, eliminate existing barriers to service, and create sounder criteria for transit investments."
"With elections on the horizon, we have a real opportunity to move forward on solutions that will build a transit system that works for the region and its people," said Sevaun Palvetzian, CEO of CivicAction. "The Board's Superlinx report has created one conversation and there are many others. The important point is that people are talking, now let's get them moving."
"Improved project prioritization and substantive evidence-based planning would ensure that transit investments are targeted based on sound criteria, including return on investment and evidence that the investment will reduce or eliminate existing barriers to service," said Ian McLean, president and CEO of the Greater Kitchener Waterloo Chamber of Commerce. "We encourage a detailed and extensive analysis of the Superlinx proposal."
"The OCC and the Board align and share many principles regarding transportation planning in the Province of Ontario. Chief within this is the recognition that transportation is a vital component in the movement of people and goods and thus plays a critical role in the economic competitiveness and development of Ontario," said Rocco Rossi, president and CEO of the Ontario Chamber of Commerce.
This report is the second in the Board's Agenda for Growth, a series of comprehensive policy playbooks that will put forward the Toronto region business community's perspective on how to elevate the region during the 2018 Provincial Election. In November, the Board released its Energy playbook. Playbooks on Housing and Economic Competitiveness will be released in the coming weeks.
"With the global spotlight on the Toronto region it's clear we have all the ingredients to be successful," said De Silva. "Working together we can make Toronto the most competitive and sought after business region in the world and continue to attract more business investment and support the talented people who call our region home."
Click here to download a copy of the transit playbook.
For more on the Superlinx discussion, read ReNew Canada's exclusive report from the Board's January 18th event on Superlinx.