Neighbourhoods along Broadway have a new roadmap for the future after Vancouver City Council approved the Broadway Plan, providing a 30-year framework that will integrate new housing, job space and amenities with the Broadway Subway.
"The Broadway Plan is an important opportunity for our city to leverage the significant investments in the Broadway Subway that improves transit access to the rest of the city and the region," said Theresa O'Donnell, General Manger of Planning, Urban Design and Sustainability.
"It's a plan that will work to meet the needs of today's residents and generations in the future by adding much-needed housing for all incomes, especially renters. This plan will create more job space near transit to support our growing economy and will make it easier to live, work, and get around in lively, diverse neighbourhoods."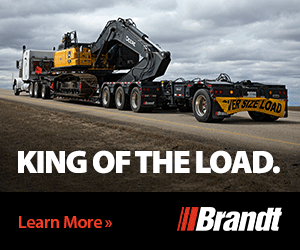 The Broadway Plan helps Vancouver address some of our biggest challenges – the housing crisis, economic growth and the climate emergency. The Plan will shift more new development to rentals, including secured and non-market rental homes, and will add housing with easy access to transit, jobs, and amenities. With an emphasis on walkable, complete neighbourhoods, the Plan supports Vancouver's Climate Emergency Action Plan target of ensuring 90 per cent of people can live within an easy walk or roll of their daily needs by 2030.
Over the next 30 years, key goals of the Broadway Plan include:
Adding up to 30,000 additional homes for all income levels. Approximately 46% of these new homes will be market rental; 12% will be social housing; 7% will be below-market rentals, and 34% will be market strata.
The City's strongest renter protections ever to help tenants stay in their neighbourhoods at affordable rents, including the right of first refusal for existing tenants to return to redeveloped buildings with new homes that are an appropriate size for their household, and at their current rent or a 20% discount on city-wide average market rents, whichever is less.
Strengthening Central Broadway's role as an employment centre with new space for up to 42,000 jobs.
Supporting reconciliation through housing, heritage, public realm and sustainable water management initiatives.
Preserving and enhancing the shopping village areas on West 4thAvenue, South Granville and Main Street.
Transforming Broadway into a Great Street, which provides improved walking and rolling routes and enjoyable public spaces, including a commitment to build a AAA (all ages and abilities) safe active transportation lane along Broadway to increase safety and livability.
Providing over $1 billion of public benefits in Mount Pleasant, Fairview and Kitsilano over the first 10 years of the plan:
Delivering $96 million for new or enhanced parks
Securing 400 new or renewed childcare spaces
Renewing and expanding the Firehall Library and Mount Pleasant Neighbourhood                 House
Preserving and renewing arts, cultural and music spaces
Creating Vancouver's first area-wide blue green system with a network of connected park-like streets that manage water and protect the ecosystem.
Continuing to protect public mountain views in key locations throughout the area.
Featured image: The first shipment of parts for the tunnel-boring machines that will dig the Broadway subway project tunnels has arrived in British Columbia. (BC Ministry of Transportation and Infrastructure)