The Windsor-Detroit Bridge Authority (WDBA), is seeking a new Chief Executive Officer with the resignation of Bryce Phillips after four years as head of the organization.
Minister of Intergovernmental Affairs, Infrastructure and Communities Dominic LeBlanc issued a statement on the resignation.
"I have accepted Bryce Phillips' resignation from the position of Chief Executive Officer of the Windsor-Detroit Bridge Authority, effective Jan. 6, 2023," LeBlanc said. "I would like to thank Mr. Phillips for his dedication and commitment to WDBA over the past four years, and I wish him continued success in his future endeavours."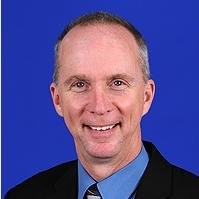 The WDBA manages the procurement process for the design, construction, financing, operation and maintenance of the Gordie Howe International Bridge between Windsor, Ont. and Detroit, Mich. through a public-private partnership. It is also responsible for project oversight.
"Bryce is to be credited with many accomplishments that WDBA has achieved since construction started on the Gordie Howe International Bridge in 2018," reads a statement on behalf of Tim Murphy, chair of WDBA board of directors. "We thank him for his contributions."
Featured image: (WDBA)