Municipal, provincial, and federal officials joined together to mark the start of construction on a new bus transit terminal in the City of Markham.
Cornell Bus Terminal is being built at Highway 7 and Ninth Line within walking distance to Markham-Stouffville Hospital and the Cornell Community Centre & Library. It is an 11-bay bus terminal for YRT and Viva buses, with provisions for GO Transit and Durham Regional Transit in future. The terminal features a naturally-ventilated design with cyclist and pedestrian-friendly features.
"Today's announcement is good news for residents in Markham and I am happy to see that progress is being made on this project. Premier Ford's new government is committed to expanding transit throughout this province. We will make sure that people can travel more efficiently along their daily commute because our economy depends on this," said Ontario Minister of Transportation John Yakabuski.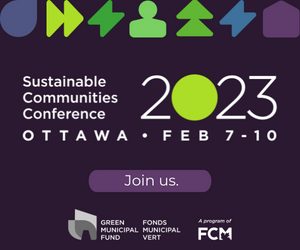 "Today's groundbreaking demonstrates York Region's ongoing commitment to build a world-class transit system," said York Region Chairman and CEO Wayne Emmerson. "Transportation hubs, like the Cornell Terminal, further strengthen the efficiency of our network and create more sustainable options for our growing communities."
"We are connecting communities and improving the overall transit network because transit is a driving economic force," said Frank Scarpitti, Chair of the Board of York Region Rapid Transit Corporation and Mayor of the City of Markham. "By investing in new transit hubs like this, we will better serve our existing communities while attracting even more investment that benefits residents and businesses throughout Markham and York Region."
On June 18, 2018, a $16.7 million contract was awarded to Orin Contractors Corporation for construction of the terminal. This new terminal will serve as a transit hub, connecting customers to destinations in York Region and neighbouring regions.
The total project cost is $36.8 million, with the Government of Canada contributing $10.4 million, the Province of Ontario providing $10.8 million and The Regional Municipality of York providing $15.6 million.