Ontario's Minister of Labour, Immigration, Training and Skills Development, Monte McNaughton announced a $1.8 million investment through the Skills Development Fund to support 625 public works staff in Ontario municipalities and First Nations communities.
McNaughton made the announcement in front of more than 1,500 attendees at the 2023 Good Roads Conference at the Fairmont Royal York in downtown Toronto.
The annual conference brings together different levels of government from Ontario, Canada, United States and other parts of the globe. The four-day event focuses on municipal transportation, and infrastructure topics, with over 80 sessions, a variety of speakers, study tours and 120 exhibitors.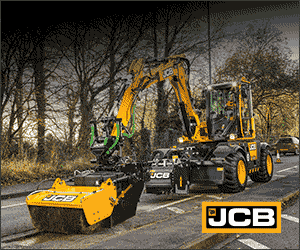 "Ontario needs all hands on deck to help build the highways, transit, schools, homes and hospitals our growing population relies on," said McNaughton. "Today's announcement will not only benefit municipal and First Nations employers but provide workers with the training they need so that they can get jobs they can be proud of and earn a bigger paycheque for themselves and their families."
With the support of this investment by the provincial government, Good Roads will bring training to regions of Ontario where it has not been provided previously. This will benefit municipal and First Nations employers as the traditional barriers of geography and costs that confound rural, smaller, and northern municipalities and First Nations will be removed. Good Roads will be offering courses that meet the immediate needs of their frontline public works staff. Course content will include the basics of road construction and maintenance, heavy equipment operations including snowplows, and leadership training for new supervisors.
"Good Roads appreciates the Ministry of Labour, Immigration, Training and Skills Development's focus on delivering training to historically underserved communities. This funding will help frontline workers upgrade their skills and better serve their communities," said Scott Butler, executive director, Good Roads.
The winner of the fourth annual Municipal Concrete Award was also presented to the Town of Amherstburg and Amico Infrastructures Inc.
Presented by Concreted Ontario, the Municipal Concrete Award recognizes the successful collaboration between municipalities and contractors for project excellence and innovation.
The project stood out because of the unique challenges associated with paving on Bois Bianc, an island with access only by ferry from the mainland and the innovative use of roller compacted concrete (RCC). Constructing the road in asphalt would have been costly and time-consuming due to the weight constraints of the ferry. Using RCC was an efficient, innovative, and cost-effective way to construct the three-kilometre roadway. A portable plant was set up on the island to produce the RCC, and the required materials (cement and aggregates) were delivered to the island by boat to alleviate logistical issues and trucking/ferry costs. In addition, the project was completed on time, within budget and had excellent test results.
Featured image: (Jared LeMay/Good Road)